We're in Miami visiting Nana and Papa for the week. We went to Fairchild Tropical Botanic Garden yesterday. It's an enormous garden that was started over 50 years ago and has plants from all over the world.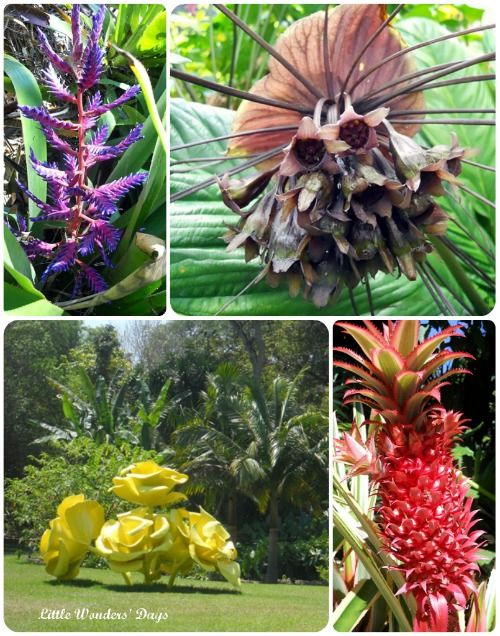 The top right picture is called a bat flower and is supposedly one of only a couple naturally occurring black flowers in the world. The yellow rose structure in the lower left picture is one of four large sculptures currently in the garden. The others are pink, red, and blue roses. The lower right is a pineapple plant.
You can walk just about anywhere in the garden, but there is a guided tram and other little shuttles. We walked most of the upper garden and took the tram for the lower garden. Upper garden refers to the part of the garden above sea level and lower, below sea level. The Plants growing in the lower garden like either brackish or saltwater.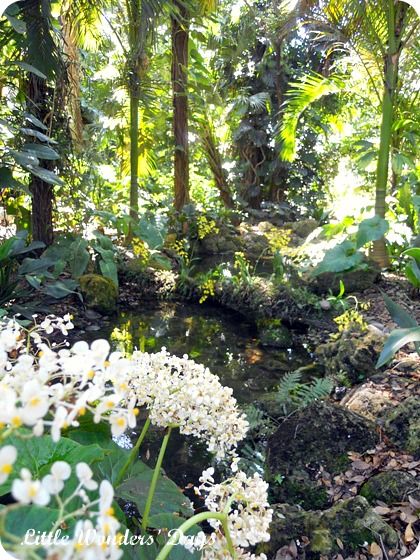 This is picture was taken in the rainforest area. I think it was one of my favorite spots. There are orchids in bloom that are growing on the sides of trees.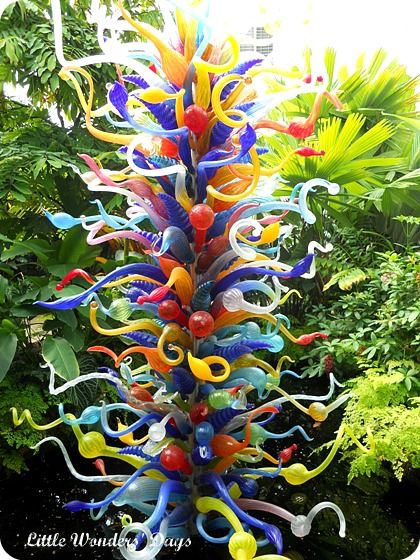 The End of The Day, by Dale Chihuly is a beautiful hand blown glass sculpture that sits in the entrance of the tropical plant conservatory.
This is a banana plant in bloom. The kids thought this was really cool. There is an entire section devoted to tropical fruits, most quite exotic.
She looks like a woman with a plan, doesn't she?
Juiciness is trying to find the butterfly garden on his map. The butterflies in the garden are drawn naturally to the area because of the plantings. While we were there, a garden volunteered stopped to show us some grasshoppers in their instar stage. They were catching them to send to the Smithsonian's Insect Zoo.
Linking to:
Field Trip Friday
Pin It