We made a nest of a different sorts yesterday afternoon. I found a large bag of chocolate eggs at Costco and thought they would make fun treats for our teachers and a few other special people. There were 40 large eggs for around $12.
I had some cute Easter bags that I had picked up last year on an after Easter clearance and some yellow shredded paper. Each of the kids took turns putting some shredded paper and three eggs in the bags and tying them for their teachers.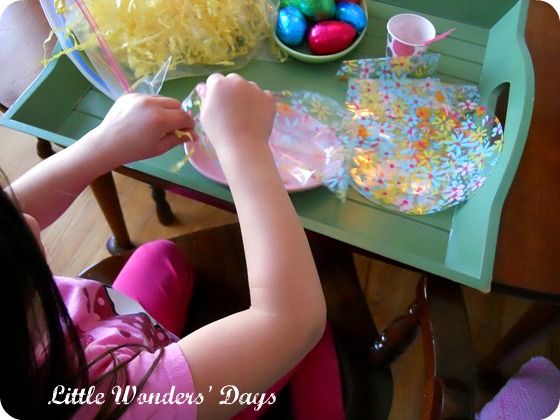 All the kids seemed to know their teacher's favorite color and were cute about making sure they had just the right color combination in the bags.
All our sweet little nests are in a basket ready to be delivered by the Little Wonders to their wonderful teachers.
Pin It