We had a welcome spring dinner this weekend. Our dessert was homemade Meyer lemon sherbet. We used the recipe found here with a few changes. It was so good. See below for our recipe edits.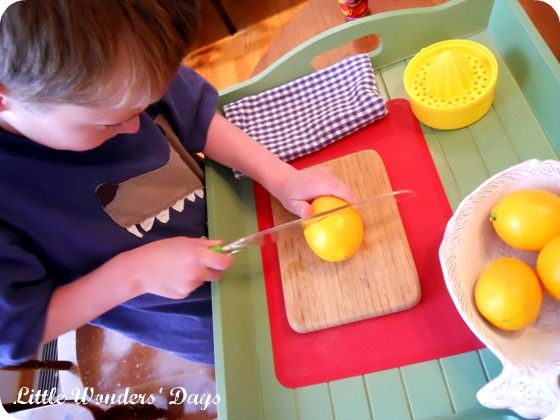 Little J helped cut and juice the lemons. It took about 4 Meyer lemons to make one cup of juice. I've found that the cutting board and juicer don't slip if there is a nonstick mat under them and it makes it easier for the kids to work.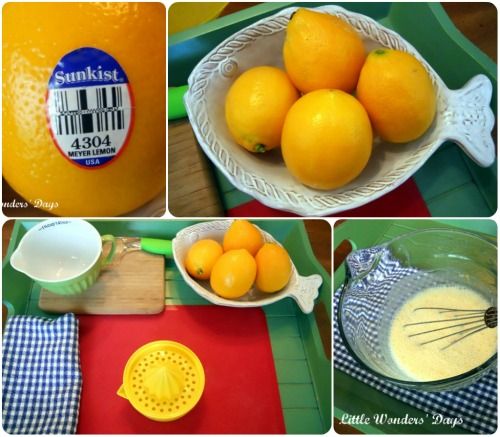 How we made our sherbet
Juice 4 Meyer lemons to make about 1 cup of juice. Zest one of the lemons. Add juice and zest to 2/3 cups of superfine sugar, 1 cup of whole milk, and 1 cup of half and half.
The Joy of Baking
has a great tip to place regular sugar in a food processor for 30 seconds if you don't have superfine sugar. Place mixture in ice cream maker and mix until frozen. We put it in the freezer for several hours before serving.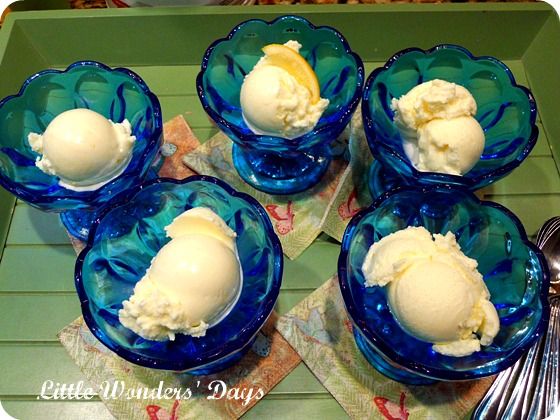 Pin It
Linking to:
ABC and 123
,
Montessori Monday,
TGIF!
,
For the Kids Friday
,
Link and Learn
,
Made by You Monday
,
Saturday Dishes