This is the last of our egg demonstration installments. You can see our "disappearing egg" demonstration here and our "shrinking egg" here. This project, the incredible growing green egg, is again demonstrating osmosis in the semipermeable membrane of our egg. This time instead of moving water out of the egg, we moved it into the egg.
Supplies
Little J placed our shrunken egg in a jar and covered it with water. We then added green food coloring until the water was a dark green. Fast forward 14 hours and you can see our egg has swelled into a large green egg.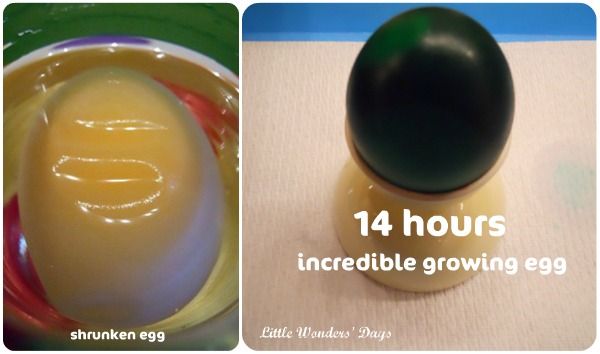 For a little added fun, Little J pricked the egg with a toothpick and a geyser of green water shot out of it. I wasn't quite ready with the camera and missed most of it, but it was a pretty high stream (be ready with towels)!
Pin It
Linking to:
Science Sunday
,
TGIF!
,
For the Kids Friday
,
The Sunday Showcase
,
The Kids' Co-Op