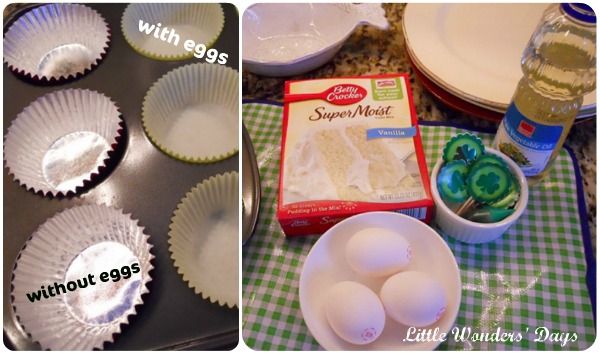 We've been studying birds and have gotten up to learning about eggs. So, for our Friday Fun, we did a little cooking science with eggs. We made a batch of cupcakes. Some cupcakes have eggs...and a few don't.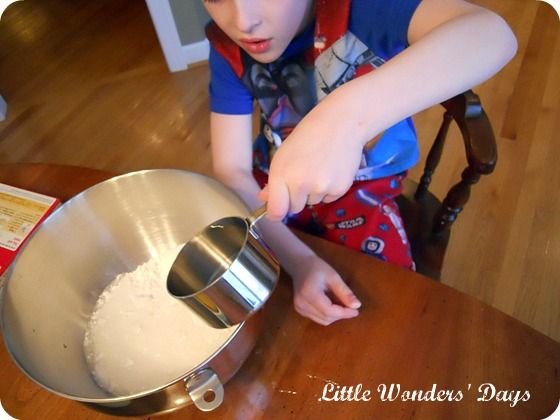 As the kids were helping mix these up, I asked them what they thought was going to happen to the cupcakes without eggs. I heard that it wouldn't taste good or the batter would be runny and wouldn't bake. Not bad guesses.
I had to share this picture. Several years ago I realized Little J could crack an egg really well and I told him he was a "master egg cracker". Well, now every time he cracks the eggs for us he declares himself, "The master egg cracker". I'm hoping he doesn't brag about that on the playground!
We followed the directions on the box right up until adding the eggs. We also added a little green food coloring to be a little festive for St. Patrick's Day. After mixing the batter, we removed enough to fill 3 cupcake liners

(different colored liners for the non egg ones)

. Then, we added the eggs to the remaining batter and finished baking according to the recipe.
Wow, I knew the cupcakes without eggs would be flatter, but I had no idea it would be this significant. The taste didn't seem to be affected, but it definitely changed the texture.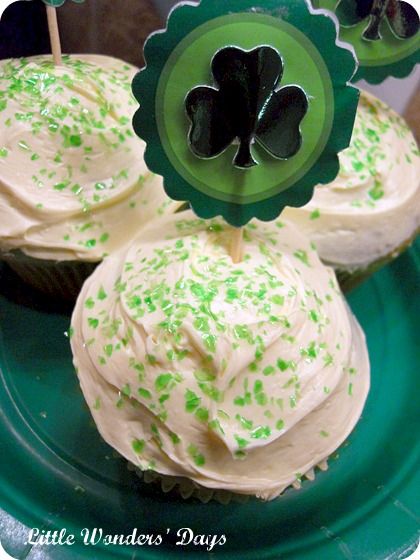 In the end, we had a tasty Friday night dessert!
Here are a couple of websites that can explain why you need those eggs in your cake!
Pin It
Linking to:
The Sunday Showcase
,
Science Sunday
,
Saturday Sharing
,
Link and Learn