14 Days of Hearts, Day 7
I've seen a lot of photo booth props on different blogs and have always thought they looked fun...and they are...a lot of fun! I'm so glad that I finally decided to do one for us too.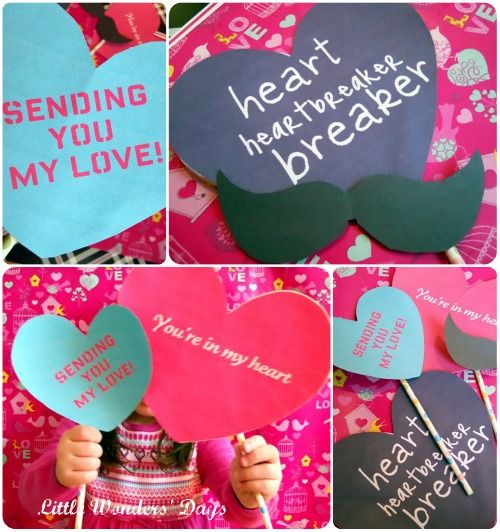 I wanted to keep it all very simple. I taped some Valentine wrapping paper to a door near a window (good lighting) and made some cute valentine props on the computer that I taped to card stock. The mustache is just cut out of black construction paper and taped to a straw.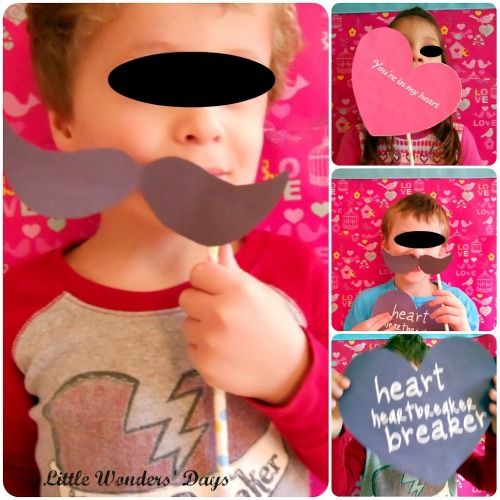 Most of the pictures I have of the kids are caught on the fly because they don't sit still long enough to get good quality posed pictures. I guess the props made it more fun because they stayed with me and I captures some really cute pictures of them. There were a lot of silly pictures and laughing too! I'm hoping I can get my act in gear and turn these into some valentine's for the grands.