Little J finished his timeline of Abraham Lincoln's life this morning. Not only was it a good way to practice making a timeline, but we learned about a great man and discussed topics like The Civil War and slavery.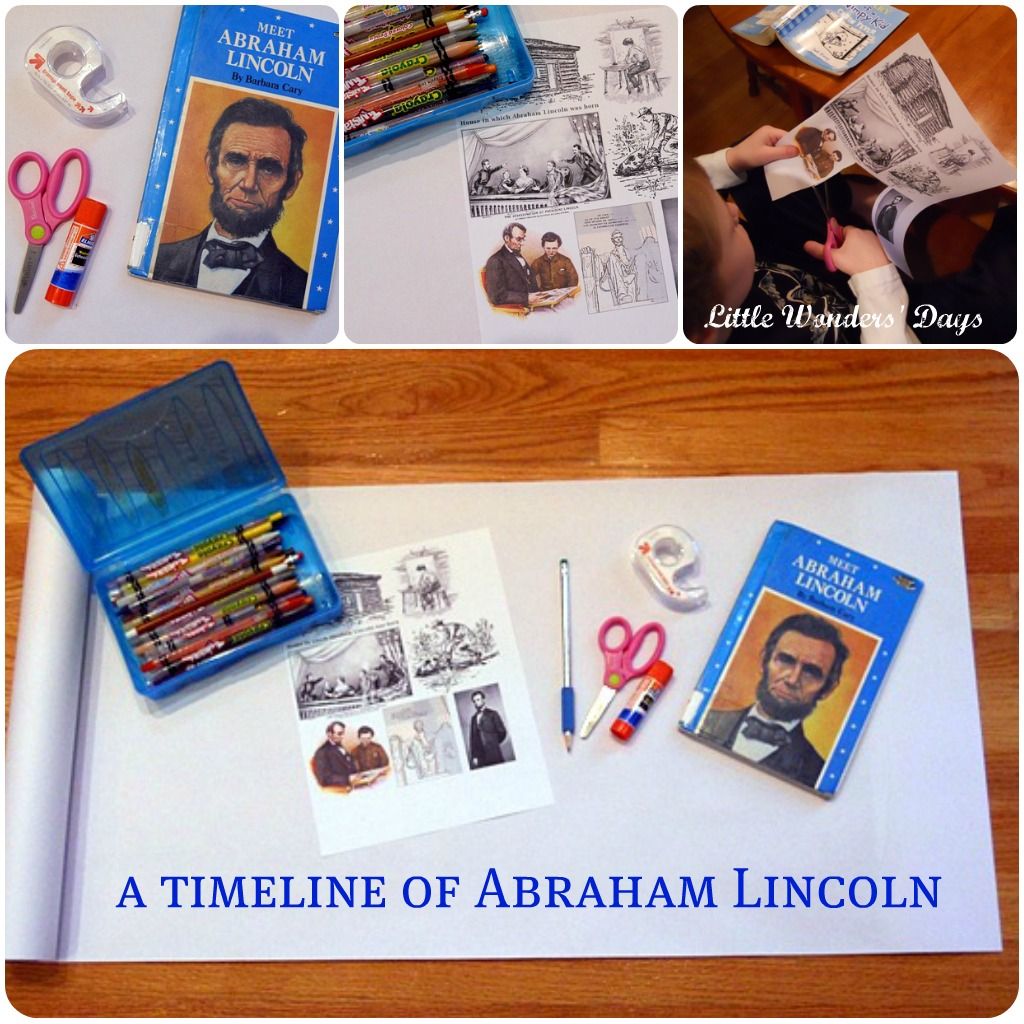 These are the times he chose to put on his timeline. Certainly there are more facts from Lincoln's great life, but not bad for a 2nd grader!
1809- Born in a log cabin in Kentucky
1837- Moved to Illinois and became a lawyer
1842- Married Mary Todd and had 4 sons
1846- Elected to the U.S. House of Representatives
1854- The Kansas Nebraska Act was passed
1858- Ran for U.S. Senate and lost. The 7 Lincoln- Douglas debates occurred
1860- Ran for president and won
1861- The Civil War started
1862- Signed the Emancipation Proclamation
1863- Lincoln gives the Gettysburg Address
1864- Reelected president
1865- The Civil War ends
1865- John Wilkes Booth kills Lincoln
The Lincoln Memorial
What did the two little ones do to learn about Abraham Lincoln? They played with
Lincoln Logs
of course!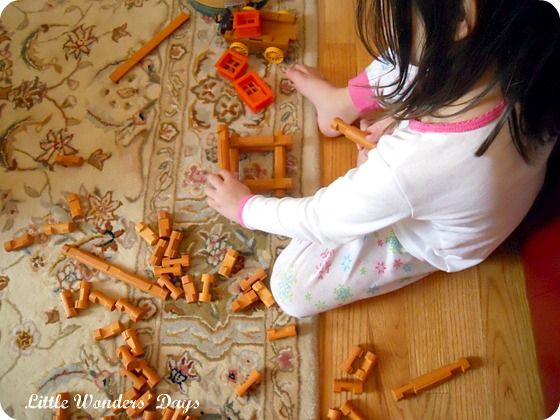 Deb at Living Montessori Now has rounded up a bunch of great activities and links for presidents day. Our timeline is featured on her post.