Little J and I are working on a timeline of Abraham Lincoln in celebration of Presidents Day on Monday. We've just started working on it, but I thought I would share in the event you wanted to do something similar.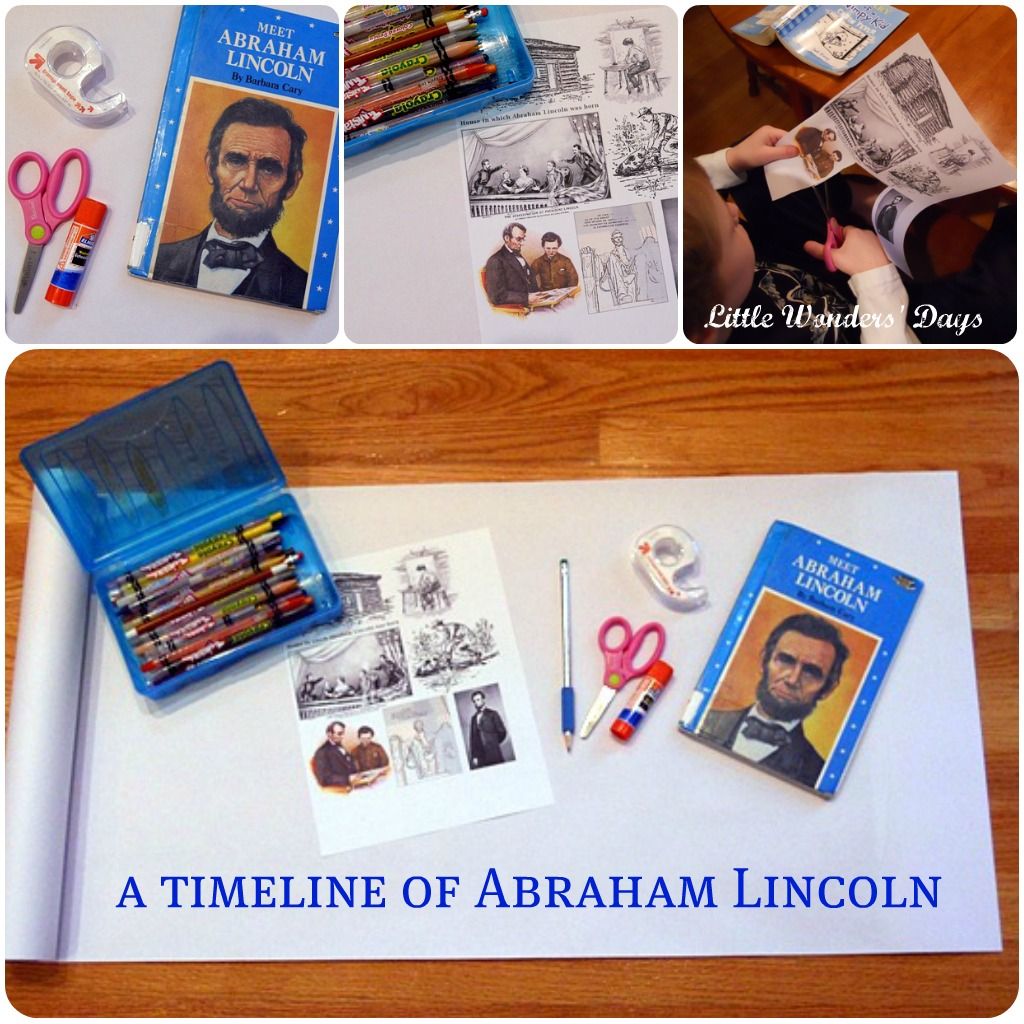 We started by reading the book "Meet Abraham Lincoln" by Barbara Cary and watching a video on Brain Pop. Little J cut out some clip art pictures that I printed from

WP Clipart

. He has also started to write down events that he thought were important in Lincoln's life. Once he finishes this list, we'll organize them in timeline order and start our timeline.
Supplies we're using for our timeline
Pencil and colored pencils
glue/tape
scissors
Informational resources
So far, this has been a fairly independent activity with some direction given here and there. I'll share our final results on Sunday at the AfterSchool Linky Party. I hope you join us for the party!
Go here to see our final timeline post.