14 Days of Hearts, Day 10
We made brownies in our heart shaped cake pan last night. We used a Duncan Hines brownie mix. I decided to make these ultra sinful yummy by making a chocolate ganache to pour over the top. The kids added some of our valentine sprinkles...thanks to Christy at Snacks and Stories for reminder that I had some valentine sprinkles with her fun post here. And, if all this wasn't bad enough...we put them over vanilla ice cream!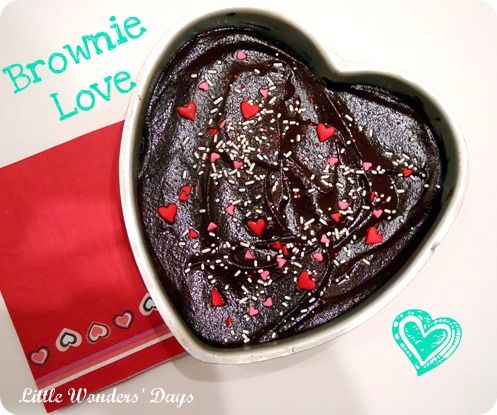 Oh, I used this recipe for the ganache and halved the recipe.