My scratch off valentines for the kids were a hit. I found the directions to make scratch off paint from Family Fun and it's so easy! So easy that I made some lucky scratch off shamrocks for St. Patrick's Day. They'll trade them in for chocolate coins!
You can download my template below and make your own.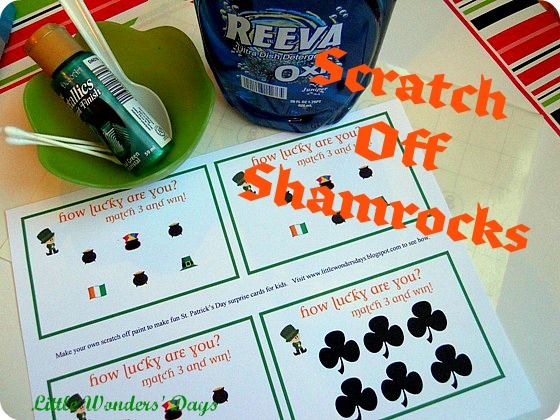 Supplies
contact paper
card stock with template printed
green metallic acrylic paint
liquid dish soap
paint brush
bowl/spoon
To make the scratch off paint
Mix together 1 teaspoon of paint with one teaspoon of dish soap. It's that simple.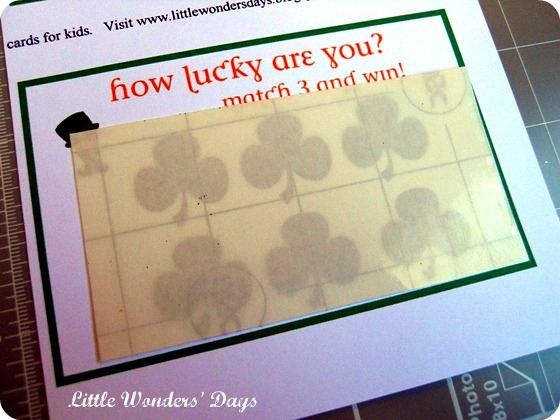 I cut a piece of contact paper that would cover the card. I needed some help with painting a shamrock, so the card with the black shamrocks was my template. Before peeling the backing off the contact paper, I set it on top and painted in the shamrocks. It took 2 coats of paint. Once the paint was dry, I peeled the backing off and adjusted the painted shamrocks to align over the pictures.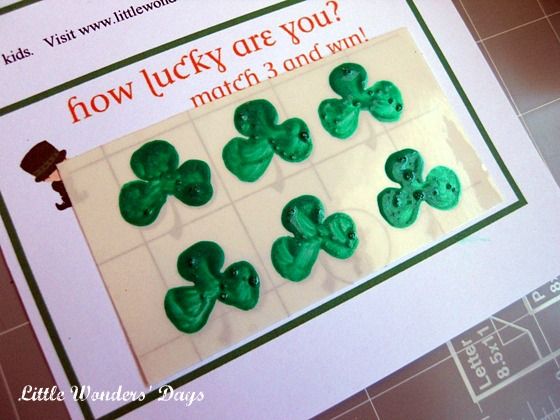 St Pat Lucky Cards
Linking to:
Red Ted Art's Blog
,
Wow Me Wednesday
,
For the Kids Friday
,
TGIF!
,
The Friday Kids Co-Op
,
Creative Genius Party
,
Fingerprints on
,
Once Upon a Weekend
,
Sharing Saturday
,
Show and Tell Saturday
,
The Sunday Showcase
,
Made by You Monday
,
ABCand123