Today is Fat Tuesday. My husband's family is from New Orleans, so I always feel like we should do a little something to celebrate each year. I'll be picking up a king cake from a bakery a little later and I'll be making my late grandmother in law's shrimp etouffee tonight.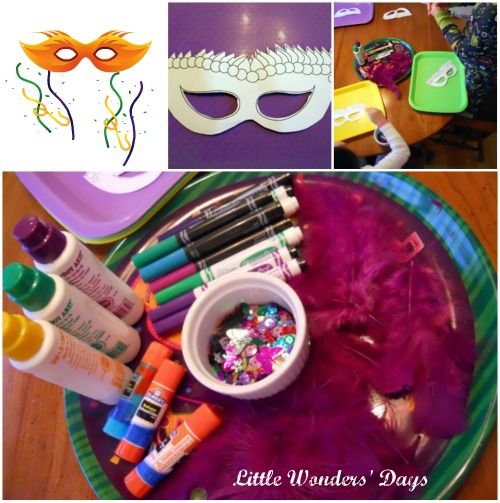 I printed out some Mardi Gras masks
on card stock and cut them out for the kids. They used sequins, feathers, markers, and Do-A Dot stampers to decorate them. When they finished, I punched holes in each end and tied some ribbon.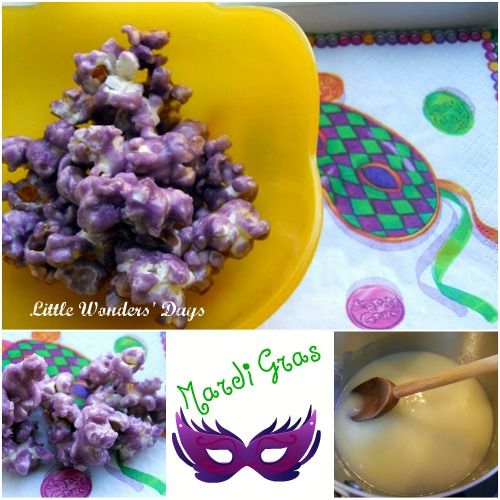 grape flavored popcorn
Now popcorn has nothing to do with Mardi Gras, as far as I know, but I saw this recipe last week and thought it looked fun. I loved flavored popcorn as a child, as an adult, well it was interesting. The recipe itself is great and the kids loved it though. I made it for the kids and would not recommend making it with them. I also halved the recipe (and still had a lot leftover) as it's not the healthiest snack (it's more like candy really).
Linking to:
ABC and 123