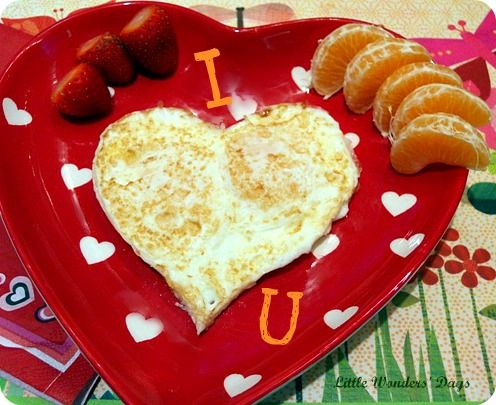 I made the kids heart shaped fried eggs for breakfast this morning. They thought they were so cute! I found the molds at a local kitchen store last year and forgot about them until I was cleaning out drawers after Christmas. I'm so glad I found them in time for Valentine's Day.
To make these eggs, I first cracked the egg into a cup. I sprayed the mold and the pan with some olive oil spray and had the heat a little lower than usual.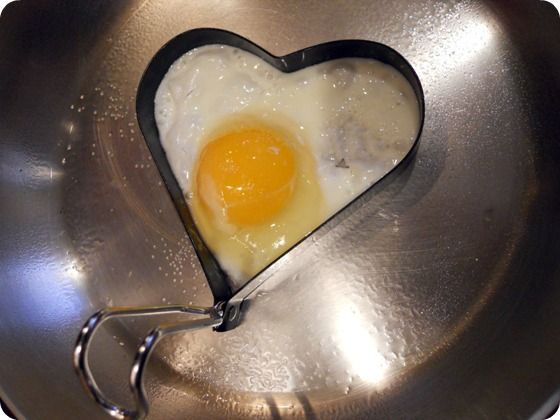 As you can see, one egg didn't quite fill the mold. It took two eggs to fill the mold, which is fine since they tend to eat two eggs each anyway. They like their eggs pretty well cooked, so once the one side was cooked, I removed the mold and flipped the eggs.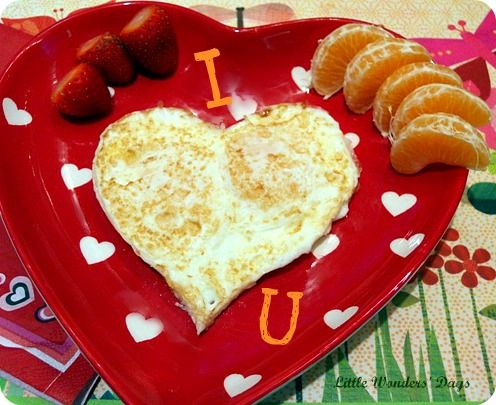 Ok, so now head on over to Christy's blog, Snacks and Stories, to see another delicious way to make heart shaped eggs. I like my eggs a little runny and like to dip my toast in it, so her version is right up my alley!