14 Days of Hearts, Day 11
My kids and I like to do something fun on Friday afternoons. We call it "Friday Fun". We started it when Little J went to kindergarten as a way to reconnect from a busy week.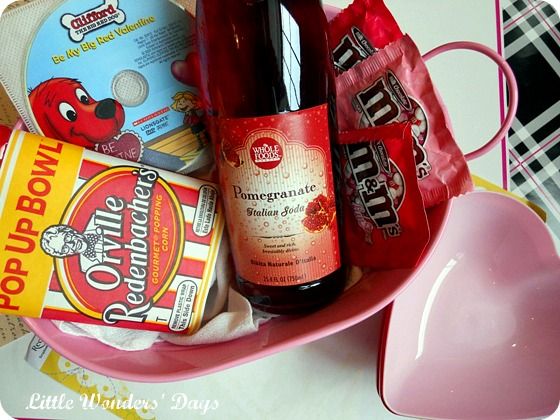 The weather was dreary yesterday, so I decided a stay at home, cozy up activity would be the best thing to do. I pulled out our Clifford's Valentine movie and grabbed some popcorn, mini bags of M and M's and some pomegranate Italian soda to enjoy after school.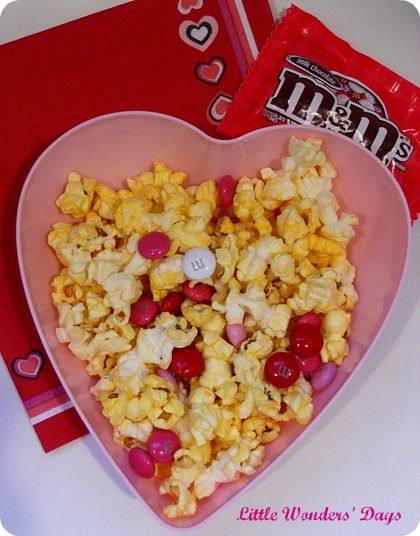 My kids always think popcorn with a few M and M's is so special.