14 Days of Hearts, Day 13
I've seen Epsom salts used to paint winter scenes and I wondered how it would work if it was colored with food coloring. We tried it yesterday! The kids thought it was pretty cool. When you paint, it just looks like watercolor paints, but as it dries the color comes out and shiny crytals form.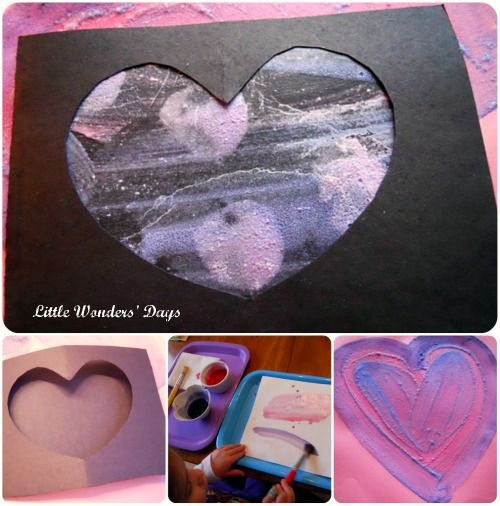 I mixed 1/2 cup of Epsom salt with 1/4 cup of water and brought it to a boil in the microwave. Then, I stirred until all the Epsom salt dissolved.
I used hot pink and purple gel food colorings to make our colors. I was pretty heavy handed with the colors. After it cooled, I let the kids paint sheets of construction paper. We experimented with black, white, and pink paper. I think I like the black the best, but the kids seemed to like the pink the best.