14 Days of Hearts, Day 6
Okay, so this was a quick and simple heart for today. Mondays are hard enough, right?! These little plastic hearts (found in the Target dollar bins) fit the mini Valentine Peppermint Patties perfectly! Have you seen the Valentine Peppermint Patties? They are so cute...heart shaped and light pink on the inside.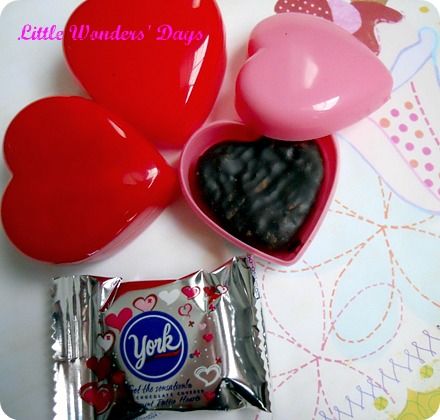 Little J had one in his lunchbox and Juiciness and Sassyfras got their hearts at lunch too. They all loved them!