14 Days of Hearts, Day 12
My kids love to help me with our garden and I love having their help! Last year, we made a sensory garden together and we'll do it again this year, but I also wanted to add some more flowering plants to the backyard.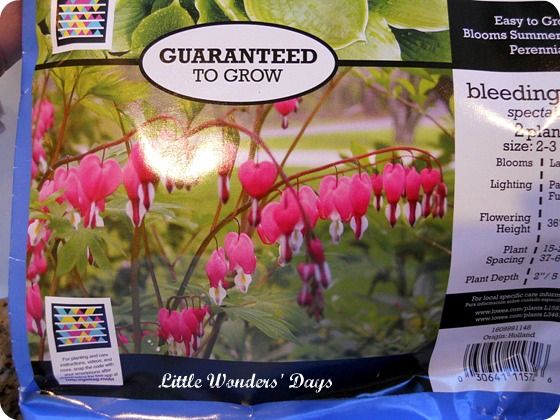 I'm sure these weren't the hearts you had in mind for this time of year! However, we've started to make some garden plans for the spring. It will be awhile before we can plant too much, but we can plan!
My grandfather had bleeding hearts in his garden and I loved them. The flowers look like a little garland to me. We have the perfect shaded spot around our garden pond in the backyard for them too.
My plan was to plant them this past weekend. Our temperatures have been in the 50's and 60's for the past several weeks and spring bulbs and trees are starting to bloom. Don't you know "Murphy" struck and we barely tipped into the 30's this weekend! Hopefully, it will be nicer in the next week or so and we can get them in the ground and enjoy them this summer.