Welcome to the AfterSchool Linky Party!
So glad you joined us this week. I'm your host for this week, but check out these other great blogs that help bring you AfterSchool each Sunday.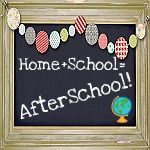 <div align="center"><a href="http://www.littlewondersdays.blogspot.com" title="Little Wonders' Days"><img src="http://i820.photobucket.com/albums/zz128/luraymeister/Afterschool/AfterschoolButtonDraft4.jpg" alt="Little Wonders' Days" style="border:none;" /></a></div>
We've been busy studying birds this week again. We've learned some simple parts of birds, some bird vocabulary, some bird names, and some characteristics of birds.
We took a couple of mini field trips to observe birds up close. One was to a botanical garden with a great outdoor bird area and the other was to a pet shop. While the later is not necessarily a natural environment, the kids could see the birds and their features well.
Here are some ideas of places to watch birds. We may visit a few more places before our unit study is over.
botanical gardens and arboretums
science museums
the ocean, ponds, lakes, and other bodies of water
Features from last week's party!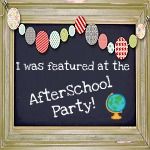 Lorie from Reading Confetti made these fun rainbow snowflakes with her kids after reading the story "Hooray for Snow". Check out her post to see how they made them.
photo from Train Up a Child
Allison from Train Up a Child shared some really fun ideas for getting kids up and moving indoors. Her ideas are great for practicing motor and listening listening skills among other things. Hop on over to see all her great ideas.
So what have you been up to after school this week? Please visit and comment on a few posts and put the after school button or a text link on your post to spread the word about AfterSchool. Thanks for sharing!