We're learning about shadows this week. I made a couple of shadow puppets for the kids to conduct some experiments. They liked playing with them so much that I made a set of winter themed puppets for them.
In our collection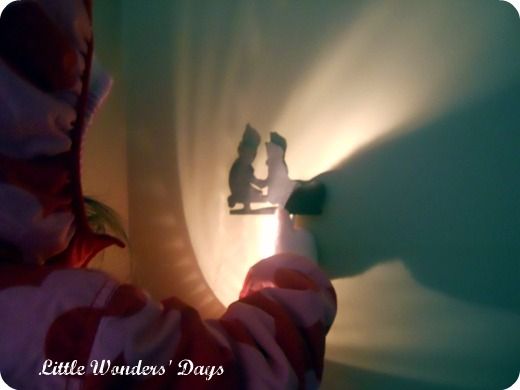 We started out in a dark room and used a wall to play and experiment with the puppets. I have no idea why Sassyfras is bundled up in her coat, hat, and mittens, but I guess she figured she'd dress the part.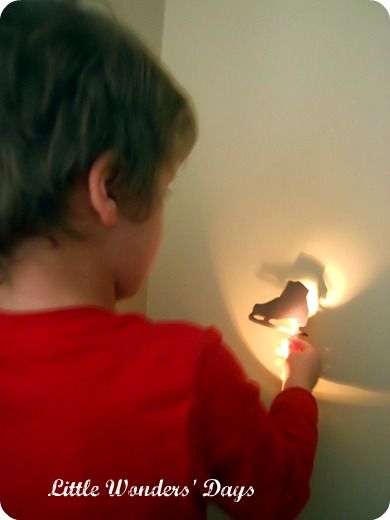 They played with making the shadows bigger, smaller, and disappear altogether by moving their flashlight or the puppet.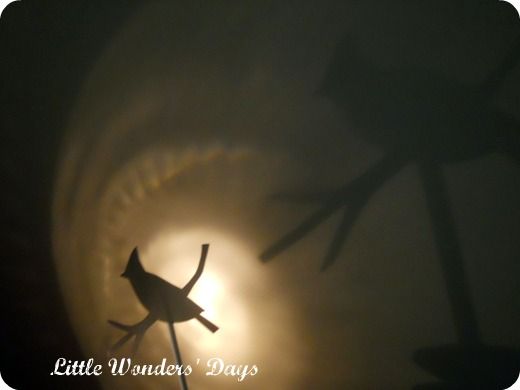 I made the shadow puppets by cutting shapes from black construction paper and taping them to lollipop sticks.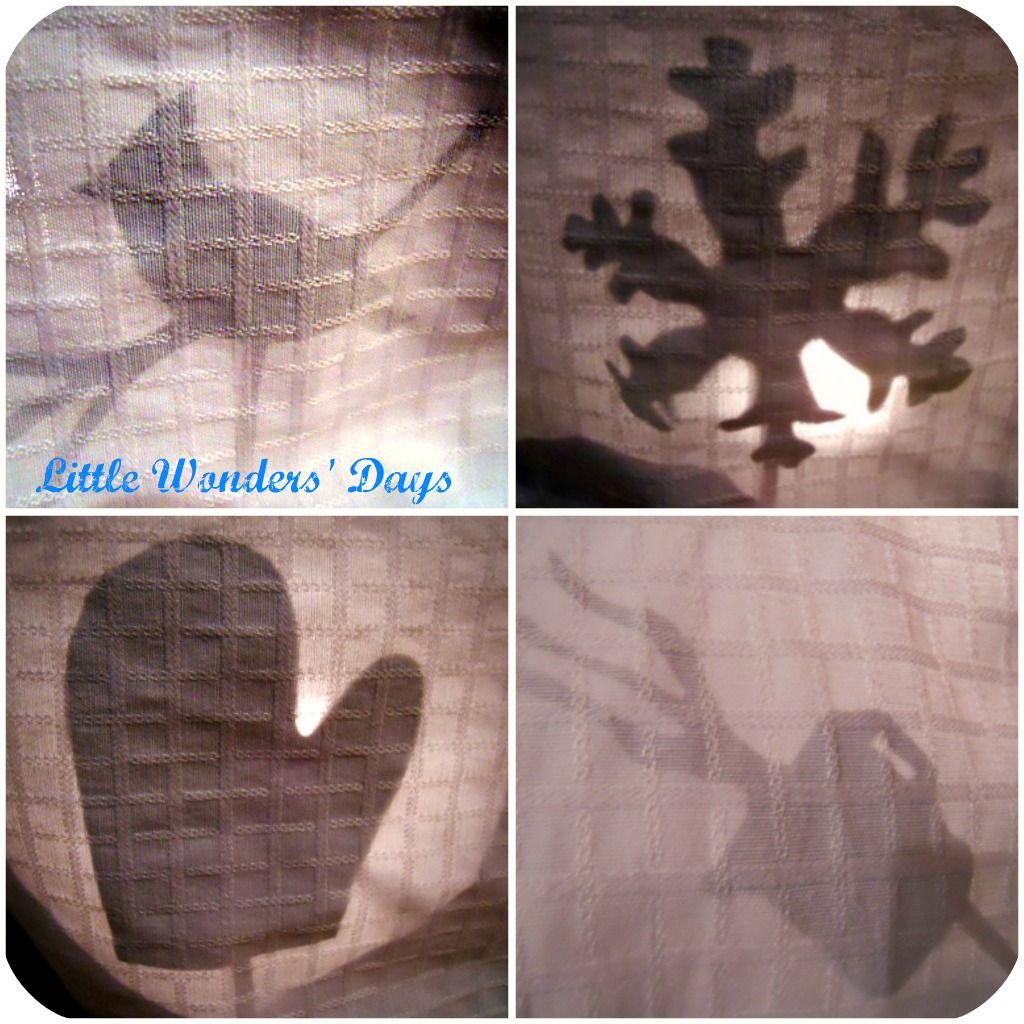 They kept coming back to play with the puppets, so I finally hung a white tablecloth over the coffee table and they crawled under to put on puppet shows. Little J even joined their fun when he came home from school.