The kids started on their valentines this weekend. I love seeing all the beautiful homemade valentines popping up on the internet. We did some semi homemade ones though and I think I like them almost as much, but without all the fuss.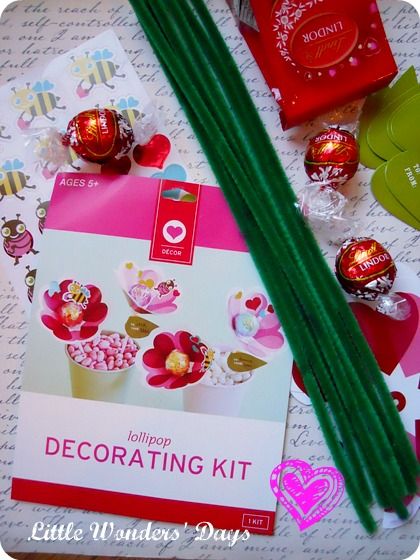 I found this lollipop decorating kit at Target and thought it would be cute to dress up some Lindt truffles for all the teachers and support staff at the kids' schools.
green chenille stems cut in half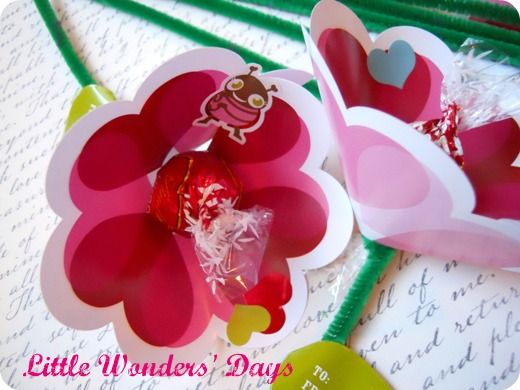 Simply wrap a green chenille stem around the base of the truffle wrapper and then use the lollipop wrapper per pack instructions. It takes just minutes to make these and Little J could do it. They are a big top heavy, but they look so cute!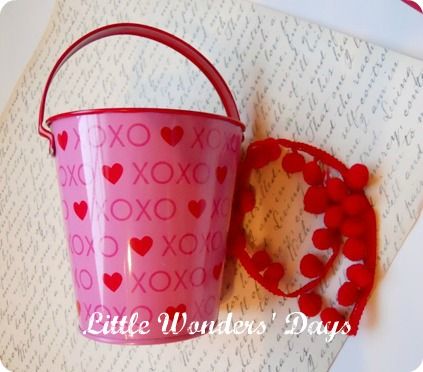 We put them in a dollar bucket that I hot glued some trim around.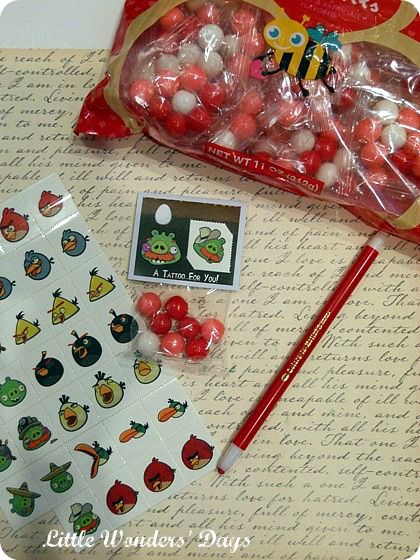 Little J and his friends are "Angry Birds" obsessed. I found a pack of Angry Bird valentines and a bag of gumballs. After signing his valentines, we stapled them to the packs of gumballs. Cute and easy! We're still coming up with something easy for Juiciness and Sassyfras to do for their friends...
Linking to:
Show and Tell
,
Show Me What Ya Got
,
A Crafty Soiree
,
TGIF