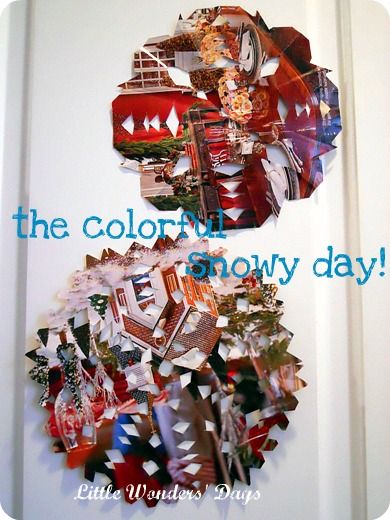 I think winter is finally arriving here in the south. We've been enjoying temperatures in the 60's and it hasn't felt much like winter. The past two days have dipped into the 20's and barely into the 30's. Brrrr! That's cold for us!!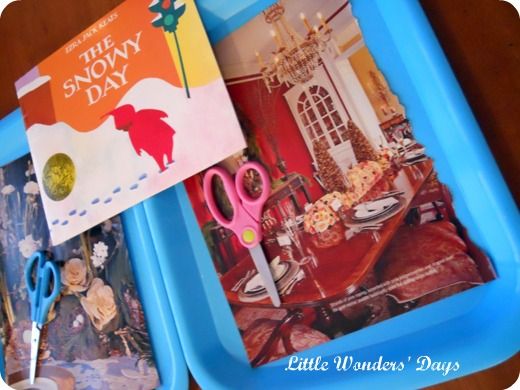 I pulled out The Snowy Day by Ezra Jack Keats to read to the kids and some scissors and magazines bound for the recycle bins.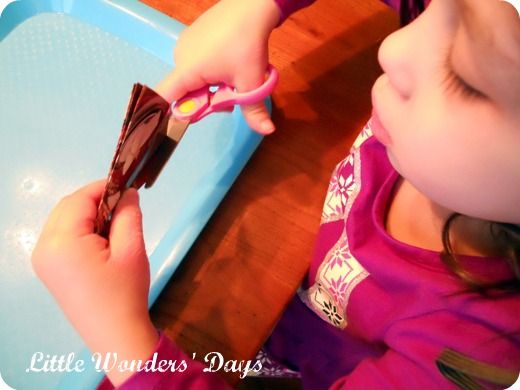 Juiciness enjoyed the story, but didn't want to stick around to make paper snowflakes with us. I did the initial folding and Sassyfras went to work making some snowflakes.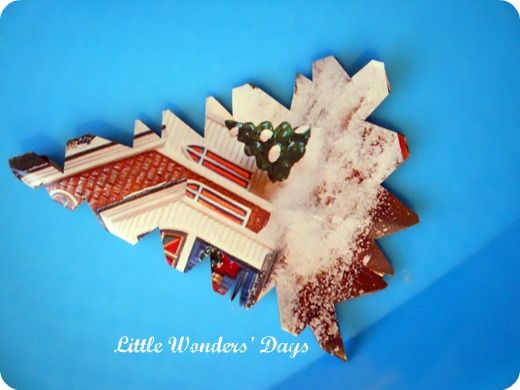 She needed some help to make cuts that would turn into pretty snowflakes, but once she saw how to do it, she did pretty well.
The magazine paper is thin enough, so it's pretty easy to cut.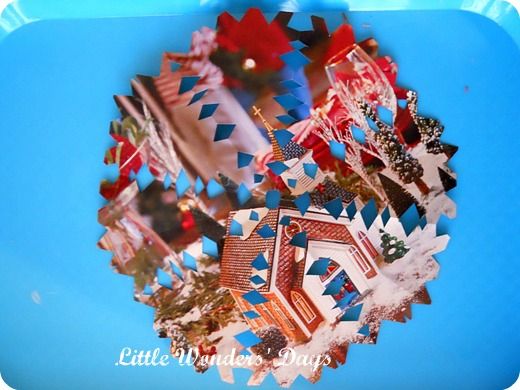 We used pages that were mostly colorful pictures and very few words if any at all.
We did have several attempts that turned into nothing but cutting practice, but that's perfectly fine! It's recycled paper and good for her scissor skills.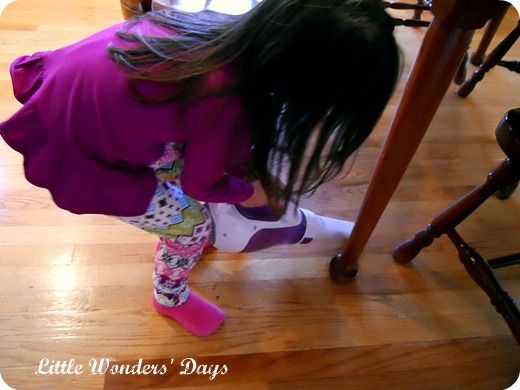 Not all the little bits of paper stayed on the tray. Sassyfras helped clean up with the hand vacuum.
Linking to:
ABC and 123
, Red Ted Art's Blog