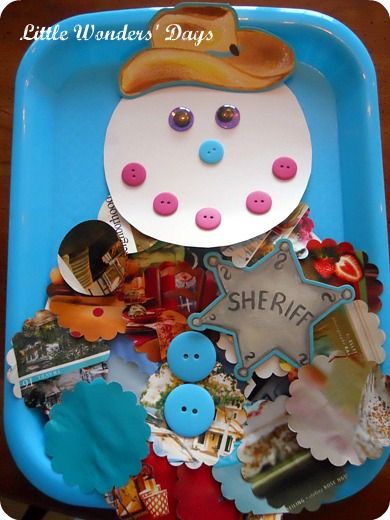 I tend to start deep cleaning, recycling, throwing away, and organizing the house in January. I think I get energized once we clear out our Christmas decorations and start a new year. One of my chores was to pull back issues of magazines and send them to the recycle bin.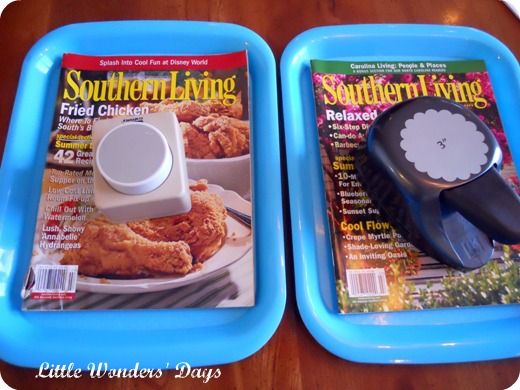 But before I sent the stack off, I gave Juiciness and Sassyfras each a magazine and a paper punch. I told them to look for pictures that they liked the colors in and to punch them out so we could dress some snowmen.
T
he scallop punch was easier to use, so they punched five pictures and then traded paper punches until they had enough to make their snowmen.
To make our snowmen you'll need...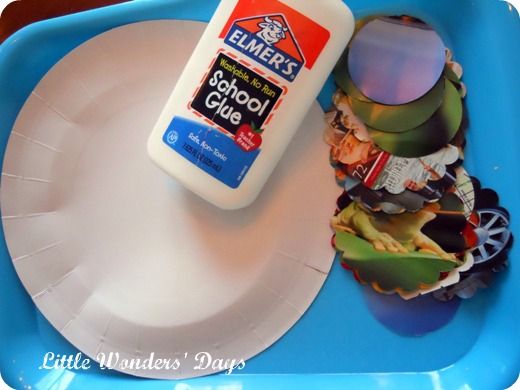 Once they finished punching circles and scallops from magazines, they glued them to a dinner sized paper plate and let them dry. In the meantime they worked on the faces.
Sassyfras dressed her snowman up with a princess crown, flower hair clip, and a heart. Juiciness made a cowboy sheriff snowman. I love that they were able to do most of the work themselves. Aren't they cute!