We read the book, "Long Long's New Year" by Catherine Gower and illustrated by He Zhihong this morning before everyone headed out for their day. It's a book about a young Chinese boy and his grandfather that go to market to sell cabbages in order to earn enough money to by supplies for the Spring Festival.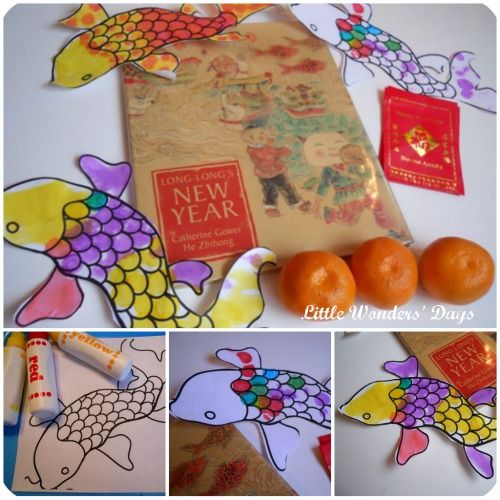 It is a well written story with beautiful illustrations. In the back there is a bit about the first Chinese Spring Festival and the meanings of some Chinese words in the story. It's a bit long, but Sassyfras and Juiciness were very interested in it.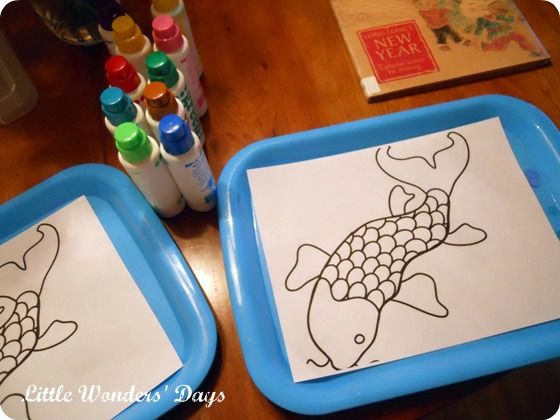 There are illustrations of fish throughout the book, so I thought it would be fun to do something with them. Now, what I've printed is probably more associated with Japanese culture, but I liked them best. Hopefully, I haven't forever confused my kids. If you want to confuse your kids too, you can find the picture here, just enlarge it.
I loved the way Little J blended the colors of his fish.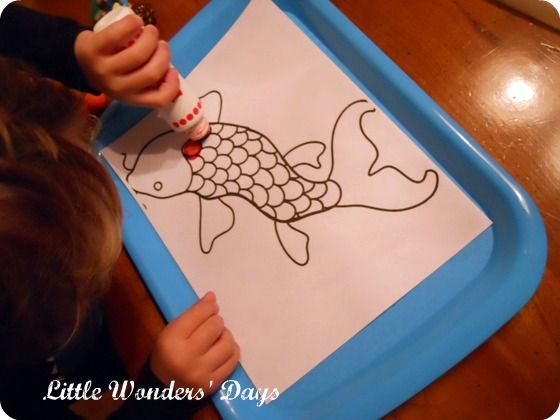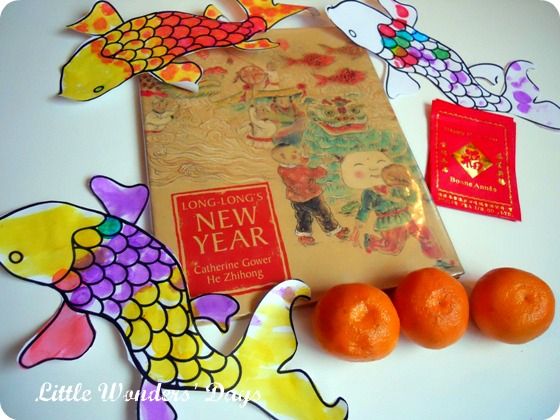 I bought a whole bag of clementines yesterday and the kids have eaten all but these three! I put 2 one dollar bills in the red envelopes and will put them at their plates tonight. We're doing dinner simple this year and ordering out for Chinese. The kids love lo mein.
Linking to:
Show and Tell
,
Kids Get Crafty
,
stART
,
Sharing Saturday
,
Read Explore Learn