Welcome to the AfterSchool Linky Party.
I'm so glad you joined us!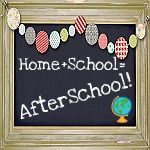 <div align="center"><a href="http://www.littlewondersdays.blogspot.com" title="Little Wonders' Days"><img src="http://i820.photobucket.com/albums/zz128/luraymeister/Afterschool/AfterschoolButtonDraft4.jpg" alt="Little Wonders' Days" style="border:none;" /></a></div>
The kids were back at school for a couple of days this week after being out for Christmas vacation. It took a little getting back into our routine, but I think everyone was excited to see their friends and teachers again.
We started a mini shadow theme and had fun playing and experimenting with some winter shadow puppets. We'll be doing some shadow drawings and measurements later today.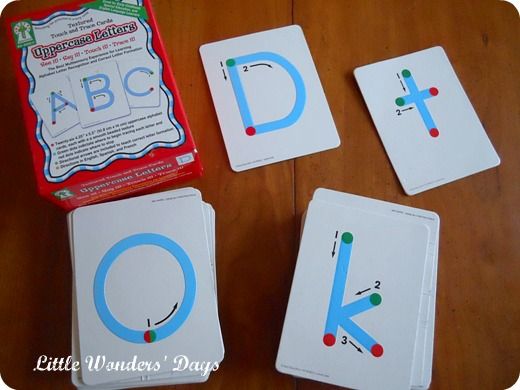 Juiciness has taken a big interest in letter sounds. He walks around with our textured letter cards quizzing everyone. He knows all the sounds and is able to match upper and lower case letters. He's still young(almost 4), so I'm letting him set the pace with what we do with the letters. The set is by Key Education and is called Textured Touch and Trace Cards. We have both upper and lower case letters.
Sassyfras desperately wants to write. She has "L's"(her initial) all over her artwork and papers from school. I decided to buy a Handwriting Without Tears workbook for her and she has started working in it. I found printable block writing paper from here that she has been using too.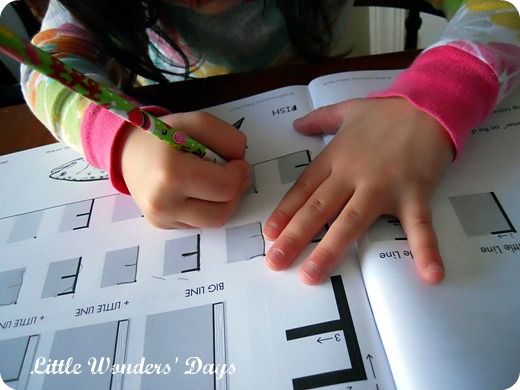 Little J's class is learning about weather. He told me he wrote the question, "What makes wind?" in his science journal this week. He spent some time researching the answer and came to me saying, "You'll never believe this, but the sun helps make the wind"! We're planning a few hands on experiments now.