The kids helped me make these swirled cookies for our swirly twirly afternoon. We baked just a few and then wrapped the rest of the roll up and put it in the freezer to bake more another day.
We cook together quite often now and they have all gotten really good at pouring and mixing. Little J runs the mixer without help and reads and follows simple recipes independently.
I saw this ribbon candy the other day while shopping and it brought back childhood memories. I had an aunt that always had some out for me at Christmas time when I was little. I remember thinking how pretty it was. We each picked two colors to try and just had a tiny piece.
We did shaving cream paint art again and it was a big hit. The kids love creating with this process and we're always surprised with the outcome.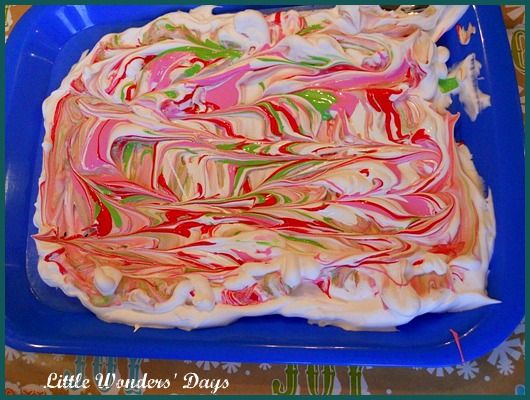 This time we painted one side of white lunch sacks (from target). The kids are going to use them to wrap small treats for teachers.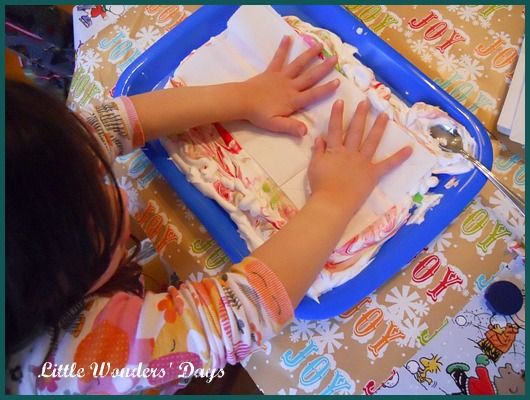 We use acrylic paint because it makes for a more brilliant color pattern. We have tried tempera and I've seen food coloring used, both are pretty, just not as vivid as acrylic paints.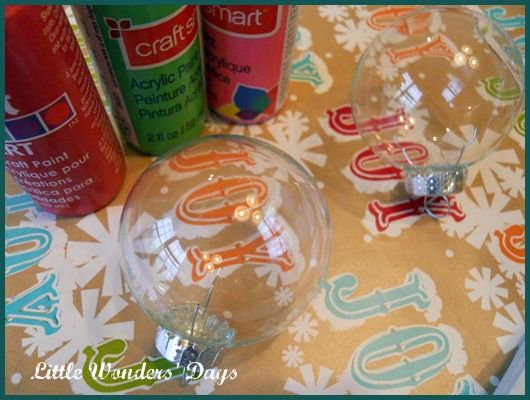 Little J and I made some swirled glass ornaments. To make them we picked 3 acrylic paint colors and poured just a little of each into the ball and then covered the opening with a paper towel and shook them. We drained them overnight and in the morning they were dry and ready to hang.