I made surprise balls for our New Year's Eve celebration. I tried to pick out little things that the kids could use at our party, like noise makers, beads, candy watches, etc. I found most of them at a party store.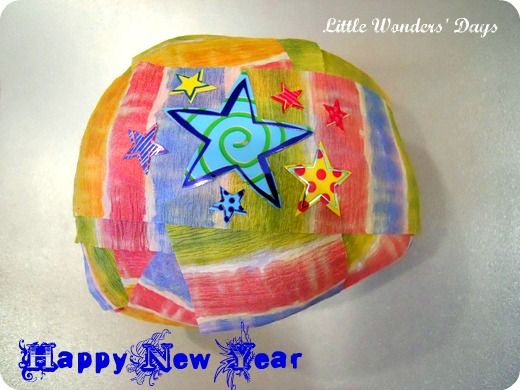 To make a surprise ball, you simply take different colors of crepe paper streamers and start rolling your surprises in it one at a time, changing paper colors after each item is rolled. It's almost like rolling a ball of yarn. I used what I had on hand (yellow, blue, green, orange, and this tie dye crepe paper).
You can also roll confetti and coins in for a little added fun. I sealed them with a few stickers. They were cheap and simple to make, but I think the kids will be very excited to unwind them on New Year's Eve!