Our marshmallow day was so much fun. I set out trays of colored toothpicks and marshmallows and the kids made all sorts of structures. Juiciness occasionally used his toothpick to eat a few marshmallows.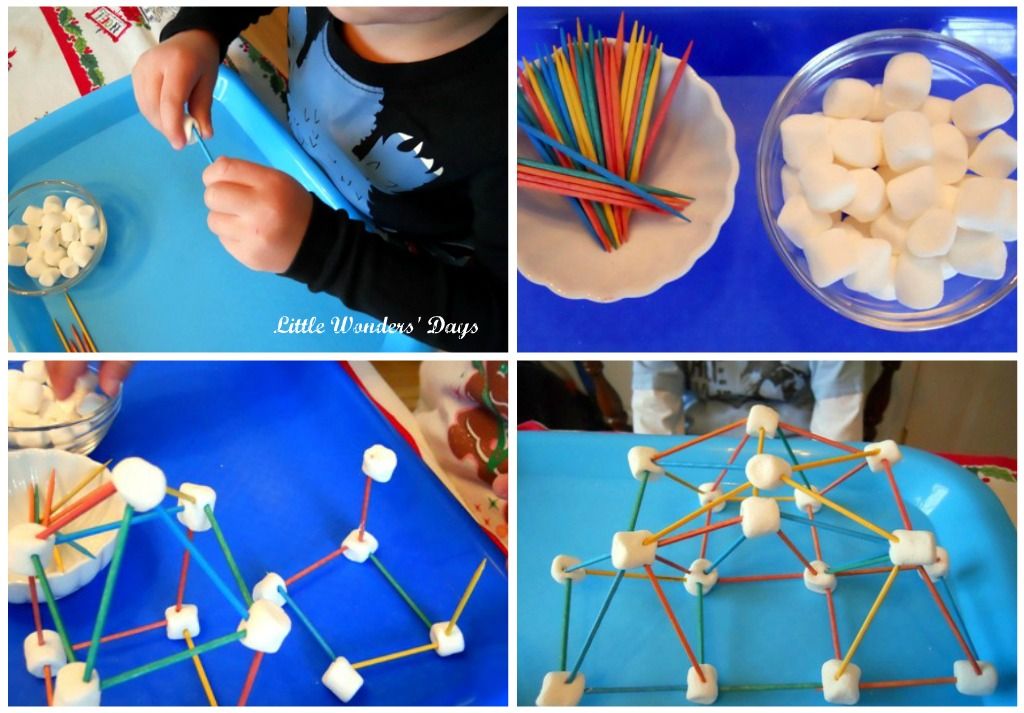 Sassyfras figured out how to make a house, Juiciness was interested in making shapes, and Little J worked to design an igloo.
The most fun though, was had with this simple marshmallow shooter. I found the directions at Come Together Kids. Once we had the balloon on one end it looked like a toboggan and we just had to add some googly eyes and a big smile. Then, the marshmallow fight was on. They had to stay in the kitchen and breakfast room and help clean up what they shot.
We used chocolate vanilla swirled marshmallows and confetti candy melts to make some marshmallow pops. The kids liked making them better than eating them. I'm glad we made just a few because they really weren't our favorite.
Gingerbread s'mores though, that was another story. While I didn't think the cookies were particularly gingerbready, they were s'mores and do I really need to say more? Yum! To make them, we put a piece of chocolate on one side and a marshmallow on the other side. I microwaved it until the chocolate was soft. Not quite like a summer BBQ, but again, s'mores.