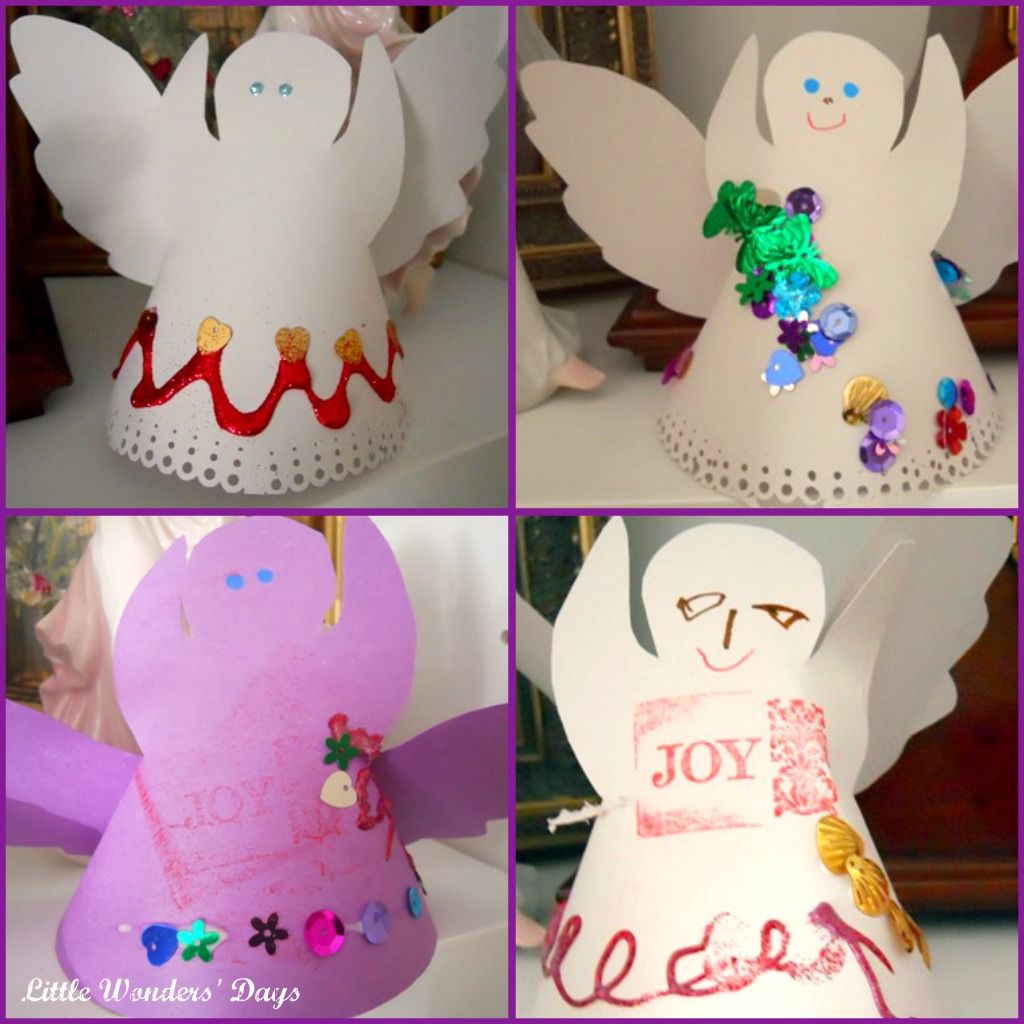 Hark the Herald Angels Sing is our carol of the day. I think they like hearing the song better than singing it, but we'll see how the day goes.
We made some paper angels this morning using this pattern. I cut the angels out of construction paper and then put out a tray of craft items to decorate them.
Juiciness liked adding sequins to his angel. He piled them on at one point and I wasn't sure how it would look, but it actually made a very pretty 3D effect.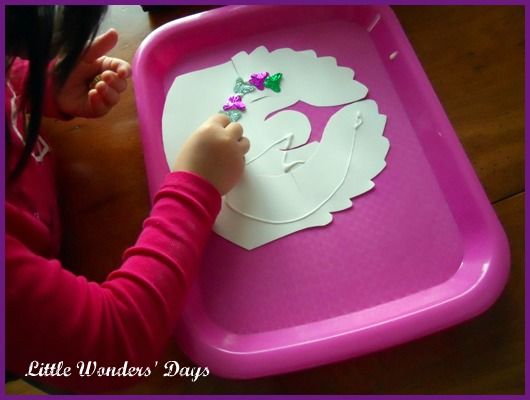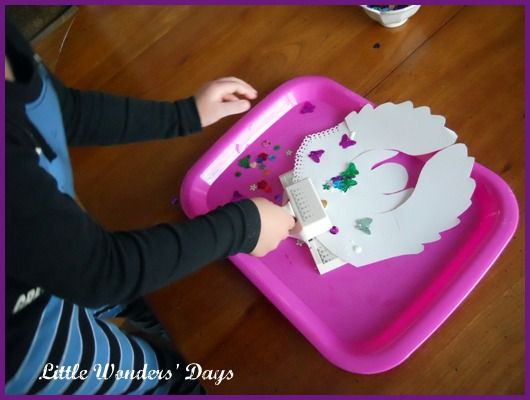 They used my Martha Stewart paper punch on the skirts of the angels. You could also us a hole puncher to give it a similar look.
I thought these Lindt chocolate angels were too cute to pass up for this day.