We did some gingerbread activities a few days back. We always look forward to making our gingerbread house. I wish I was a better baker and could make our own, but I'm not. So, I seek out kits...ready to go kits. Cosco had one this year, all assembled and icing already in a pastry bag. My kind of kit, Score!
The kids and I visited a local historic inn to see an amazing gingerbread house display. I so wish I had the talent to make one of these homes. There were so many beautiful ones.
The kids had a great time making these gingerbread houses made from paper bags.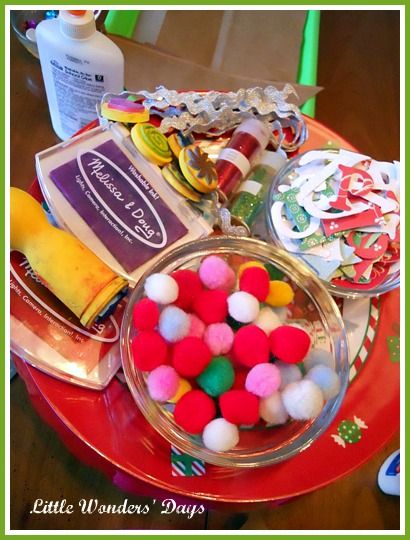 I pulled out a variety of materials that I already had on hand and set them out. There were stickers, stamps, pom poms, glitter, dot dot paints, rickrack, sequins, etc.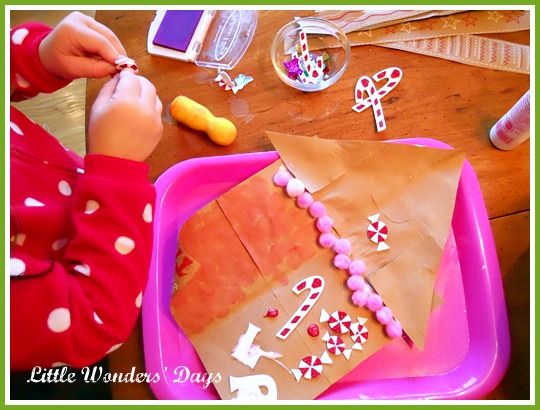 I cut squares and triangles out of paper bags and they glued them together to make a house.
This is not a project for the weak at heart as it was a bit messy with all the glue, glitter, and paint, but it sure was fun. I loved how they all used different materials and how focused they were on decorating their house. I think they turned out really cute.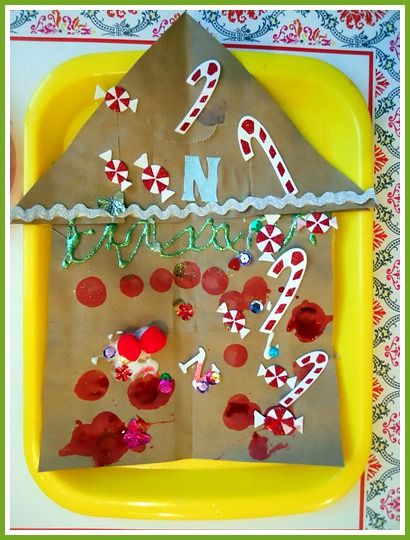 When I anticipate a messy project, I usually have snacks and a movie ready to go so I can have a few minutes to regroup. They help me clean up what they can and then I send them to watch their movie while I finish cleaning.
Decorating our house was an experience this year! I had all our supplies out and ready to go. Before I knew what was happening the younger two had mouthfuls of chocolates and gum drops. Needless to say they were sugared up for the evening and our traditional drive for lights turned into an evening walk to use up some of their energy.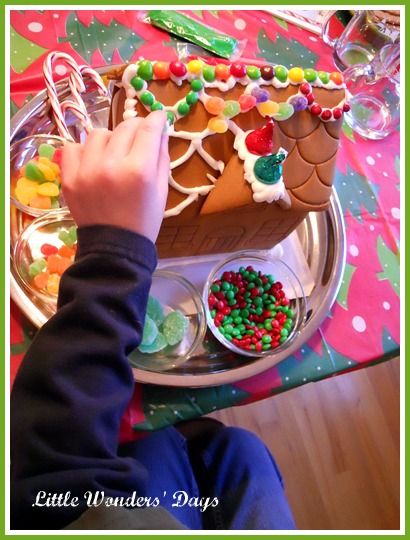 We took turns adding icing and candies to our house. It seems less chaotic than just all jumping in at once.
While one was working on the house the others read some of Jan Brett's gingerbread books or played

wi
th
this fun interactive on line gingerbread house at
Jenny B Harris
.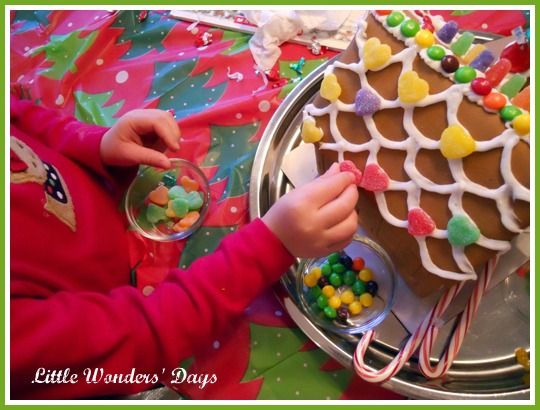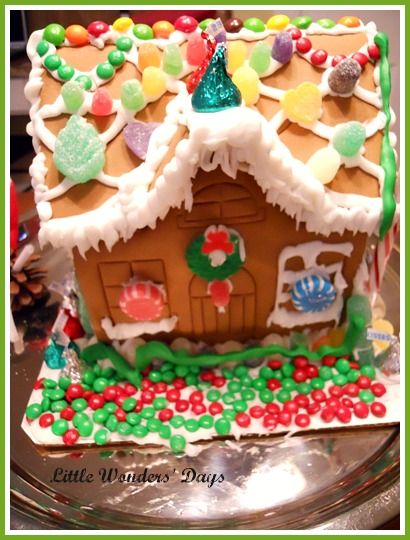 Our activities were spread over a few days in case you were wondering.