One of our favorite family traditions is to go look at Christmas lights and have hot cocoa. After we finish dinner, the kids get ready for bed and then we head out for a short drive. We had some extra fun around this tradition yesterday.
We made our own tangled strand of Christmas lights out of yarn and paint. I showed the kids how to drag a piece of yarn through paint and then drag it along their paper to make the light strand. Then they dipped their finger in different colored paints and dabbed them along the strand to make a string of colored lights.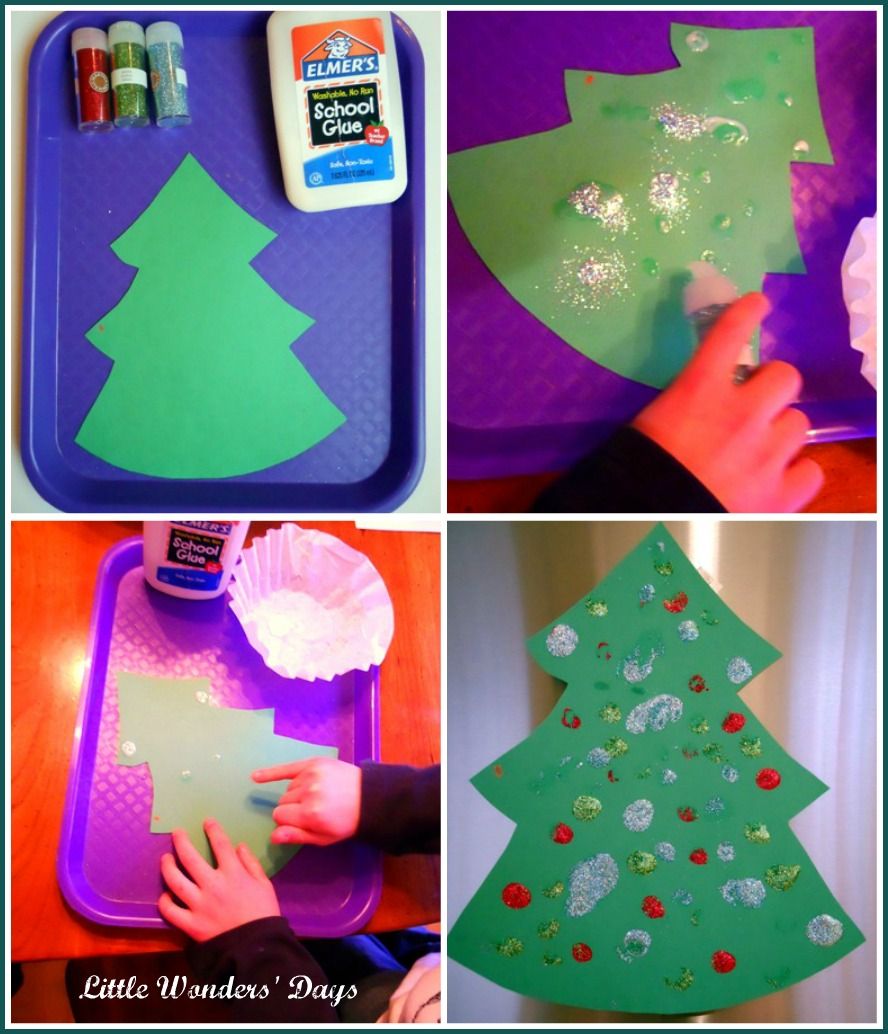 Our next craft was quick and easy, if you don't mind a little glitter. I gave them each a cut out of a Christmas tree. Then they dipped their finger in glue, sprinkled glitter and voila a pretty tree with glittery lights. I usually don't hang things on our refrigerator, but they look so pretty there.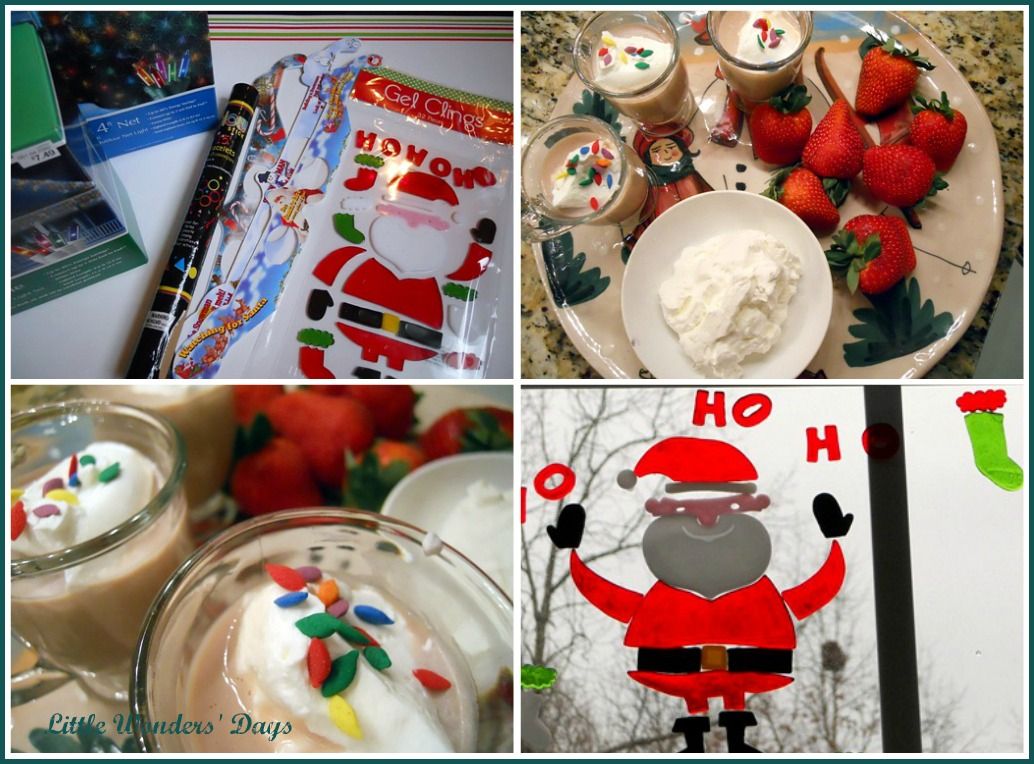 I picked up some glow sticks from the Target dollar bin. The kids love glow sticks and now they can be part of the light show. Little J helped hang the Santa sun catcher in our kitchen window. He looks pretty jolly there.
Before heading out for our drive, the kids helped us hang some lights in our front yard. This was the first time they helped with doing this and thought it was so much fun.
I made real whipped cream for our hot cocoa and topped it with Christmas light sprinkles. They had strawberries with more real whipped cream for their goodnight snacks.