The kids were excited to see that Nicholas, our elf, had arrived from the North Pole! He called ahead to make sure I knew he was coming. This way we could have a special breakfast to celebrate our reunion.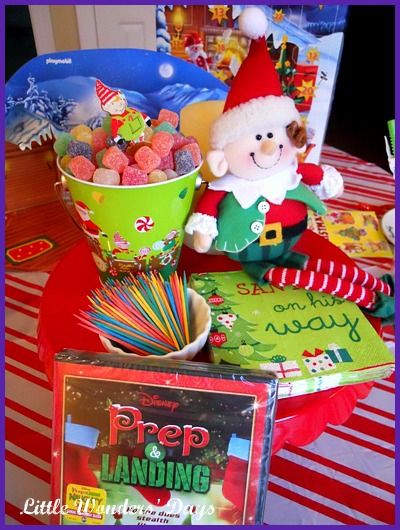 Nicholas brought his favorite movie, Prep and Landing. This is such a cute movie and the kids were so excited to receive it. We watched it after dinner last night...a few times!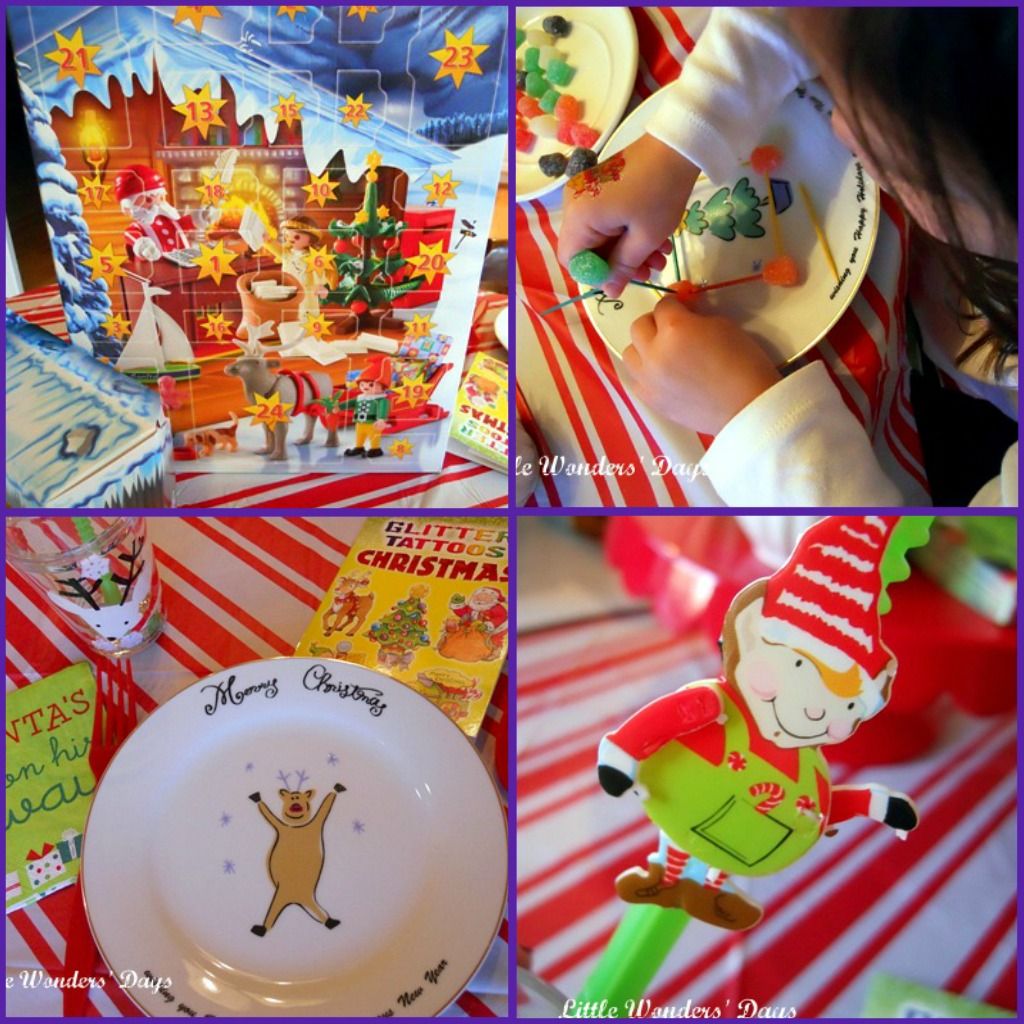 I gave the kids a Playmobil advent calendar. We had one a few years ago and it was a hit with Little J. The kids will take turns opening the doors each morning and placing the new Playmobil piece in Santa's mail room scene.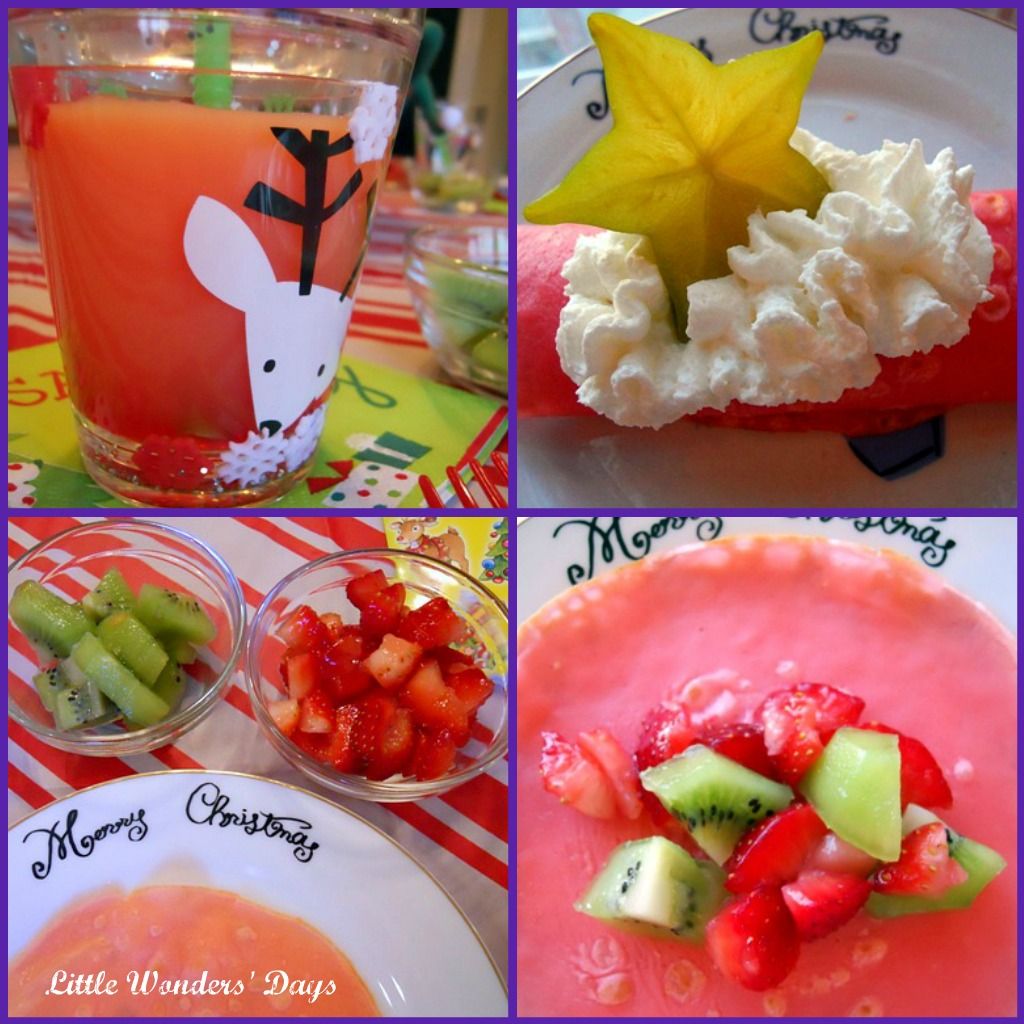 I made crepe batter the night before our breakfast, so this made it quick and easy in the morning. Half of the fun of crepes is building your own creation. We had strawberries and kiwi for the filling and whip cream and a piece of star fruit for the topping.
We had elf punch...orange juice with a little grenadine makes magic!
Crepe Recipe
Whisk together one and a half cups of milk
(I warm it, just a bit, in the microwave so the flour mixes without clumping)
one cup of flour

(whisk in a little at a time to keep from clumping)

, 2 eggs, 1 tablespoon of oil, 2 tablespoons of sugar, and 1/4-1/2 teaspoon of vanilla, food coloring optional. It should be thinner than pancake batter, but not watery.
I use an 8 in frying pan to make the crepes. Spray the pan with cooking spray, heat over medium heat, and then pour just under 1/4 cup of batter in the pan. Swirl it into a thin circle.
I made an elf size snack of mini pastry puffs, whip cream, and raspberries for an after school snack. I set extra raspberries out with them to try to keep the not so healthy sweets to a minimum.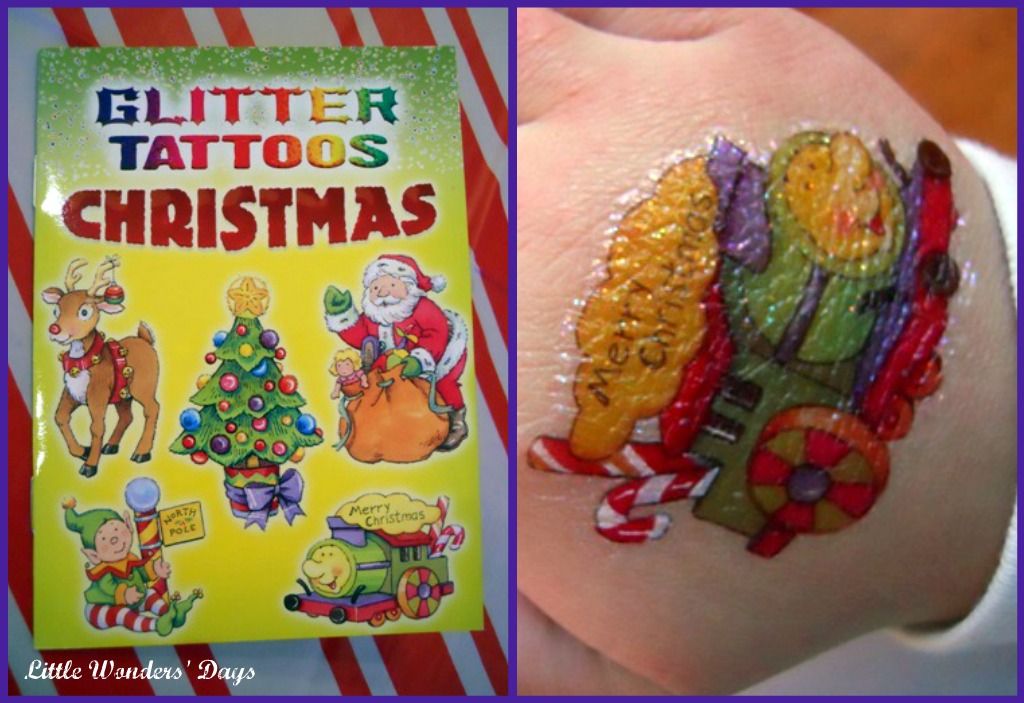 My kids love these temporary tattoos. I think Sassyfras would have used all of them yesterday if I hadn't set a limit of two tattoos a day.
The kids thought Elf Yourself was hysterical! We played with that for a little while and they laughed at their siblings elf dances!
We did a few elf crafts that we're finishing up today, so I'll share those later.