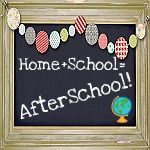 <div align="center"><a href="http://www.littlewondersdays.blogspot.com" title="Little Wonders' Days"><img src="http://i820.photobucket.com/albums/zz128/luraymeister/Afterschool/AfterschoolButtonDraft4.jpg" alt="Little Wonders' Days" style="border:none;" /></a></div>
Welcome to the AfterSchool Linky Party!
I'm joined by these other wonderful blogs as I host this week's party:
Superheroes and Princesses
We've been having a wonderful week filled with Christmas parties and fun family times. I was so thankful that I planned ahead and had most of my shopping and running around completed so I could enjoy this past week. I was able to simply be present at all my kid's Christmas shows and parties and not worry about how close Christmas was getting.
I've been teaching the kids Christmas carols. Some they like better than others, like "Away in a Manger" is now a favorite as is "Joy to the World". The kids will finally be out of school in a few days, so we'll be having even more fun this coming week.
Thank you to everyone that linked up last week! Here are a couple of features from the party. Can't wait to see what you link up this week!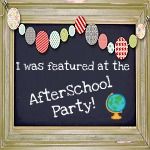 Kristina at
School Time Snippets
made this adorable and easy snowman garland with her daughter.
April's Homemaking shared a wonderful family day filled with memory making activities. Her cranberry orange donuts look perfect for a cold winter's day!
Deb at Living Montessori Now has a wonderful post to help us teach children how to say "thank you". It's a timely reminder to make sure we demonstrate for our children before the big day.
And last, but not least Bern at Mom to 2 Posh Lil Divas shared her gingerbread house story to remind us that what we think we have to do this season and what really makes our kids happy are sometimes two different things. You don't have to be supermom to be present with your kids.