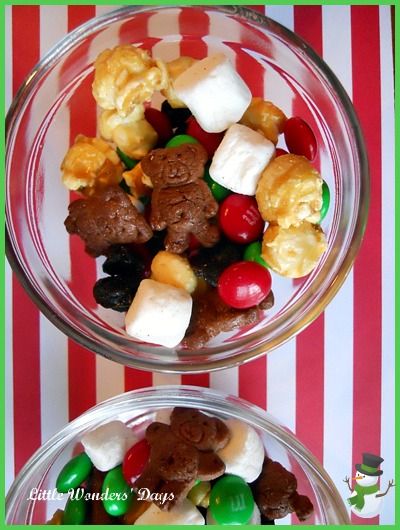 The kids enjoyed our fall snack mix so much that we made a "wintery mix" one last week. We made a few little jars of it for little gifts, some in Ziploc snack bags for our trip, and the rest in a Tupperware for later.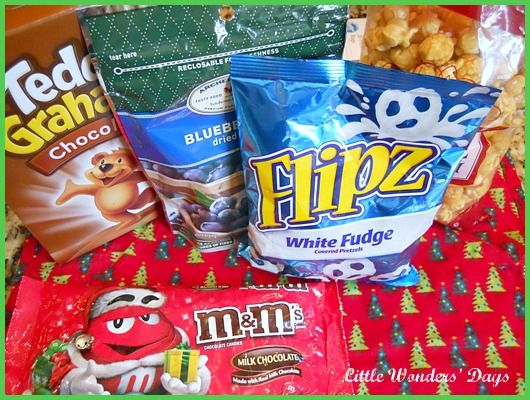 Our recipe
White chocolate pretzels
(those new chocolate and candy cane pretzels would be yummy!)
This is a very easy mix for kids to do by themselves. I had to open a couple of packages, but they did the pouring, mixing, and scooping.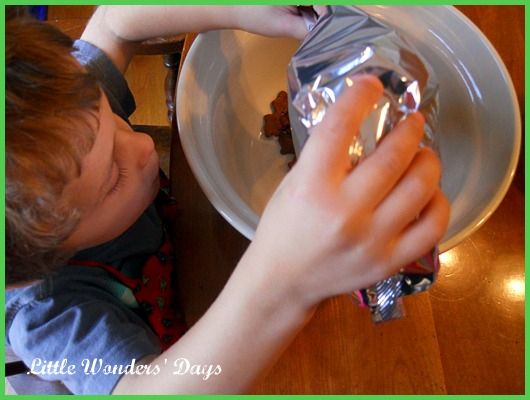 Again, it's not meant to be a healthy snack, just a little treat every now and then.