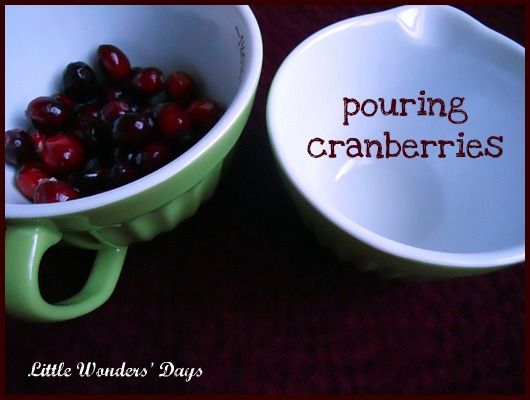 After making our cranberry play dough this week, I thought I would let the kids use some of the cranberries for some other activities. Sassyfras and Juiciness are doing great with spooning activities and actually do pretty well with pouring. This is a quick and easy activity to set up and they had a great time working with it this week.
I set out a tray with a magnifying glass, a whole cranberry, and a cut cranberry for them to explore. This was leading up to us floating them in the sink. Here is our sink/float from last year.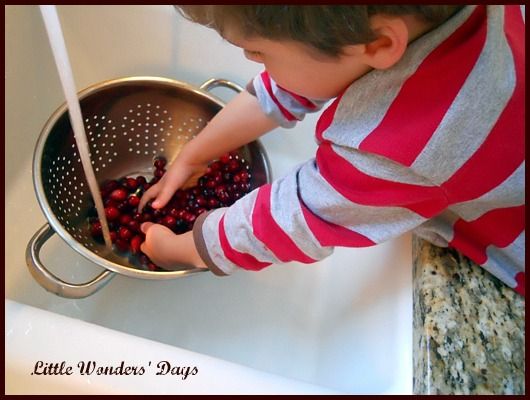 They helped me wash them off so we could use them in making a cranberry apple crisp.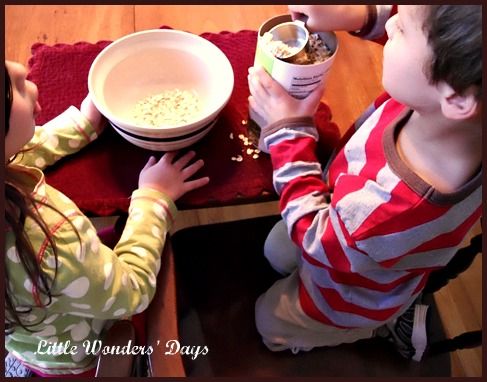 They love helping in the kitchen now and are good at taking turns mixing ingredients. I don't have a recipe for this crisp, but I can tell you the ingredients.
In a sauce pan, I cooked 1 bag of cranberries and 2 apples until soft in some orange juice and sugar. The topping has butter, oats, flour, sugar, and cinnamon in it. We baked it in the oven for about an hour on 375. We paired it with a little vanilla ice cream.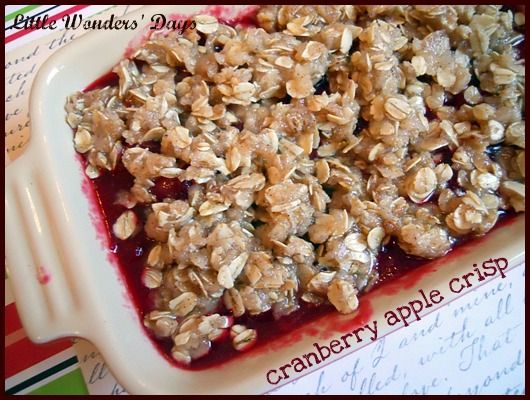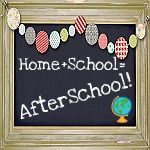 <div align="center"><a href="http://www.littlewondersdays.blogspot.com" title="Little Wonders' Days"><img src="http://i820.photobucket.com/albums/zz128/luraymeister/Afterschool/AfterschoolButtonDraft4.jpg" alt="Little Wonders' Days" style="border:none;" /></a></div>



Be sure to come back tomorrow and see the AfterSchool Party features from last week and link up your AfterSchool posts. There are some great links at this party!
Linking to:
The Sunday Showcase
,
It's Playtime!