I helped the kids make some Cocoa Rice Krispie treats yesterday. I surprised the kids by making them into the shape of a turkey.
The recipe is on the side of the box, but it's the same as regular rice krispie treats.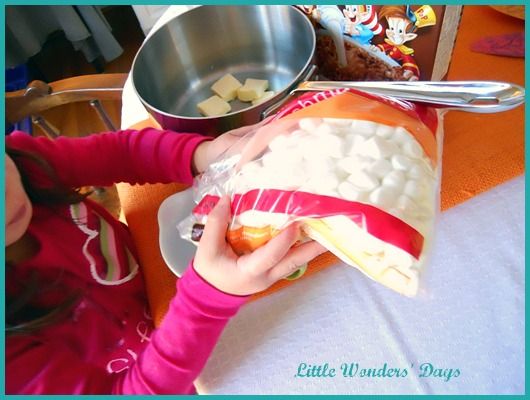 Sassyfras helped measure and pour the marshmallows and Little J and Juiciness measured and poured the cocoa rice krispies. I did the actual cooking part.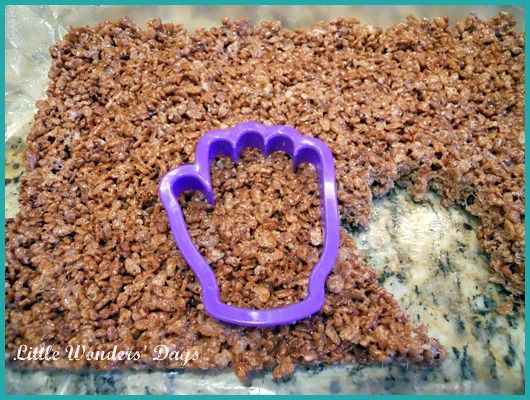 To make the turkeys, I used a hand shaped cookie cutter, some candy eyes, a candy corn for the nose, a piece of raspberry for the snood, and a few M&M's to give the feathers color. I would have rounded out the bottom edges a bit, but once my kids discovered what I was up to, I had 3 eager "Do mine next!" kids surrounding me.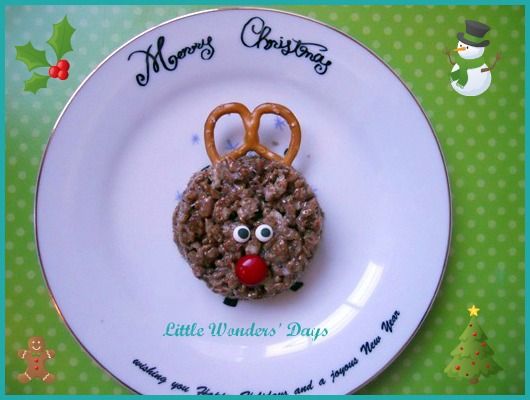 I couldn't help but sneak back into the kitchen to see if I could make a Rudolph treat or not. I need bigger candy eyes, but I think he turned out really cute. These would be fun to bring to a kid's Christmas party!
Linking to:
The Sunday Showcase
, Be Different Act Normal,
Link and Learn
,
For the Kids Friday
,
Sassy Sites Turkey Party
,
Tasty Tuesday