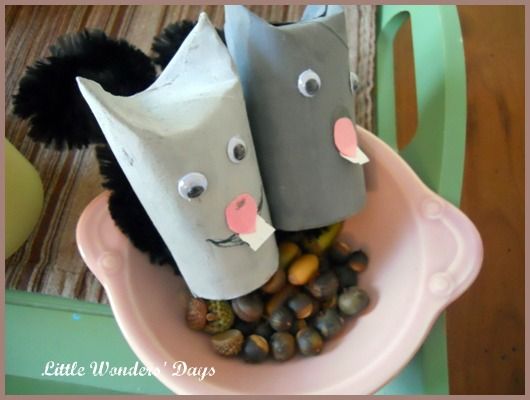 Supplies
I mixed some white and black paint to make gray and had the kids paint the entire tp roll. Serious business you know.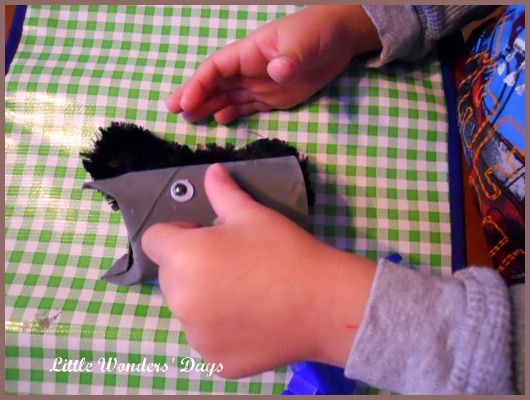 When they dried, I helped them fold the top down to make little squirrel ears. They placed the googly eyes and glued little noses and teeth that I had cute out for them onto the squirrel.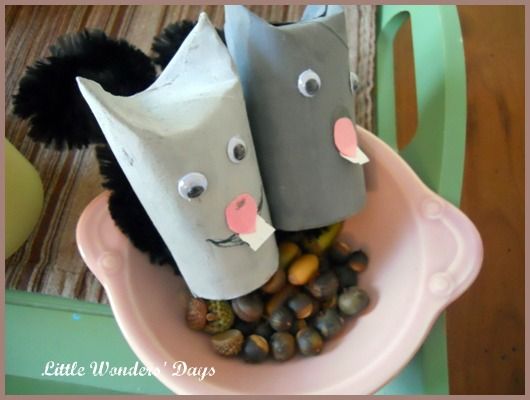 Unfortunately, the craft store only had black chenille stems, I was hoping for gray or brown. The tails are stapled to the back. Sassyfras insisted that she wanted me to draw a mouth on her squirrel...I think it's fairly obvious that I'm not an artist, but she was very happy anyway.