We've been talking about squirrels this week and recently learned about a squirrel's drey. So, we made a squirrel drey craft and added it to our fall nature tray.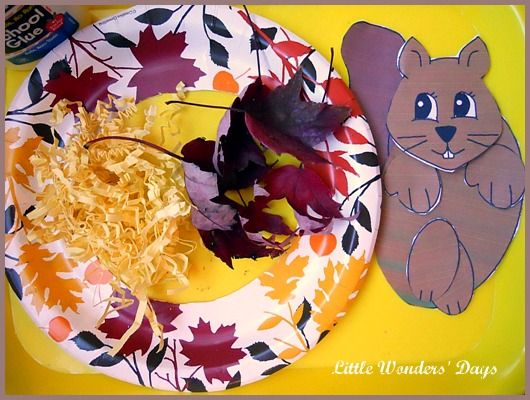 Supplies
Paper plate (
These were found in the Target dollar bins and were leftovers from our corn maze picnic)
Yellow shredded paper or hay
Squirrel printable found at
DLTK's
These are our two nonfiction books of the week. Amazing Mammals is a fairly simple book that tells some characteristic about mammal and some interesting facts about a few specific mammals (no squirrels though). The Eyewitness Book Mammals has mostly been for Little J to read. It does have a few excerpts about squirrels that I paraphrased for Juiciness and Sassyfras. It has a great picture of a squirrel's drey, their nest, and explained how their summer drey differed from their winter drey.
I gave the kids plates with the center cut out. They glued the shredded paper and leaves around the edges of it. They also glued their squirrel together and glued it in its nest.