We have a little spiderific after school snack planned this afternoon. I stopped by the bookstore while everyone was in school and picked up a few new Halloween books. Little J is getting a Halloween Madlibs. I loved these as a kid and he seems to think they are hilarious too. Sassyfras is getting There Was an Old Lady That Swallowed a Bat and Juiciness is getting Go Away, Big Green Monster!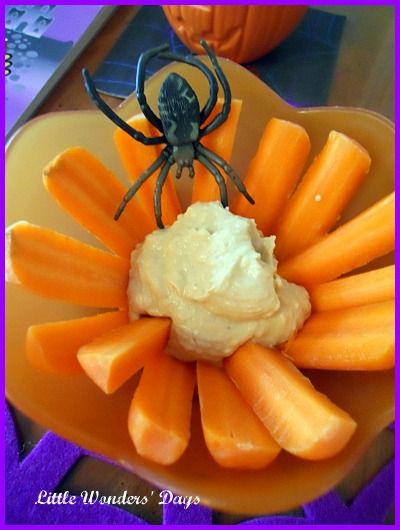 Our snack is hummus and with carrot sticks, plus a little friend.
I found these spider cupcake stands at Target and thought they would be cute to use. The felt spider web was in my stash from last year, but I bet it came from Michael's or another craft store.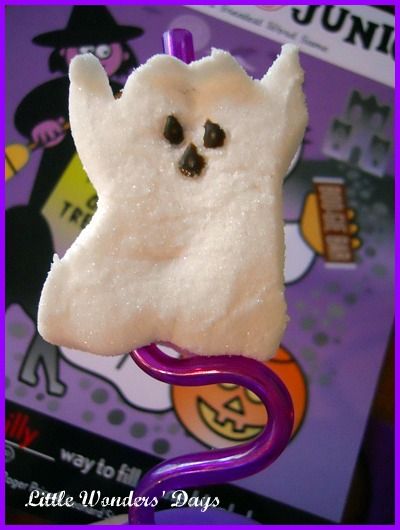 My favorite though, is this ghost peep pushed onto the straw of a Halloween cup (filled with milk). I hope they love their snack and book treat!
Linking to:
Come Together Kids
,
No Time For Flashcards
,
ABC and 123