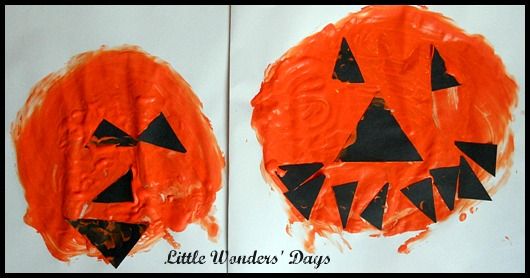 Sassyfras and Juiciness made puffy paint jack-o-lanterns!
I mixed the orange paint, shaving cream, and glue together until it was a nice fluffy consistency and put it out on plates. I cut big and small triangles for the kids to use for the jack's face.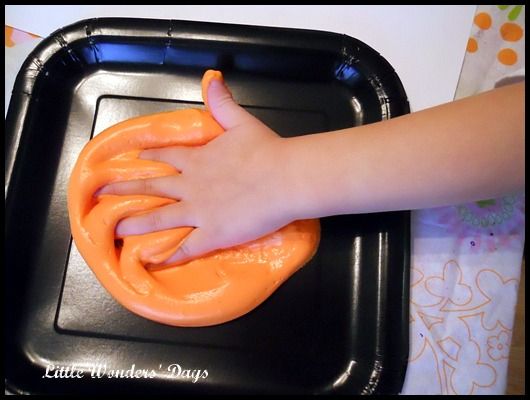 This was a fun sensory project too!
They simply finger painted a big orange circle on their paper. They loved squishing their fingers in the paint and how it felt to slide it across the paper.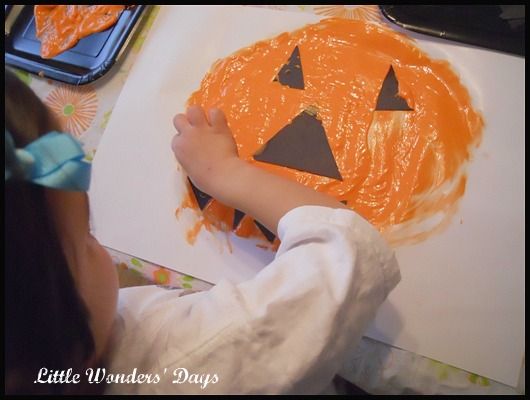 Once they had the circle they wanted, they placed the triangles on it to make a jack-o-lantern, no extra glue necessary!