I know this feels super early to some of you, but the next couple of months are going to be super busy at this house. I want Christmas to be special as always, but really relaxed. So, a little planning now will help me enjoy the holidays.
Nicholas is our "elf on the shelf" that arrives shortly after Thanksgiving and stays until Santa picks him up on Christmas Eve. He usually brings a little something with him. Last year it was magic candy cane seeds. The kids LOVED this. Rumor has it that he is bringing them again this year.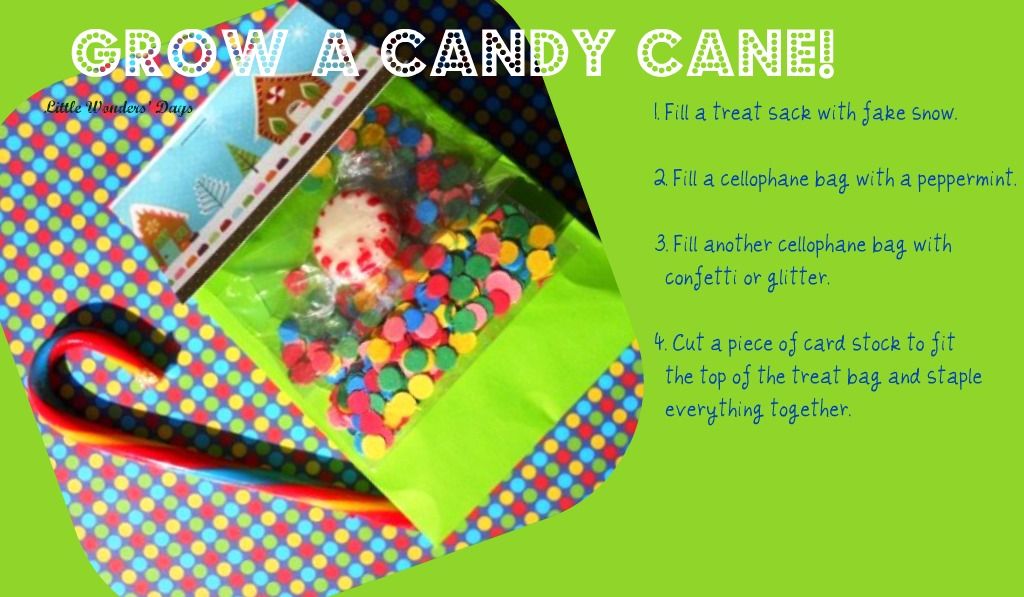 Supplies
Small treat bags
(3 1/2in x 2in x 6 3/4in)
Fake snow (aka Magic North Pole dirt)
Paper confetti or glitter (aka Magic North Pole fertilizer)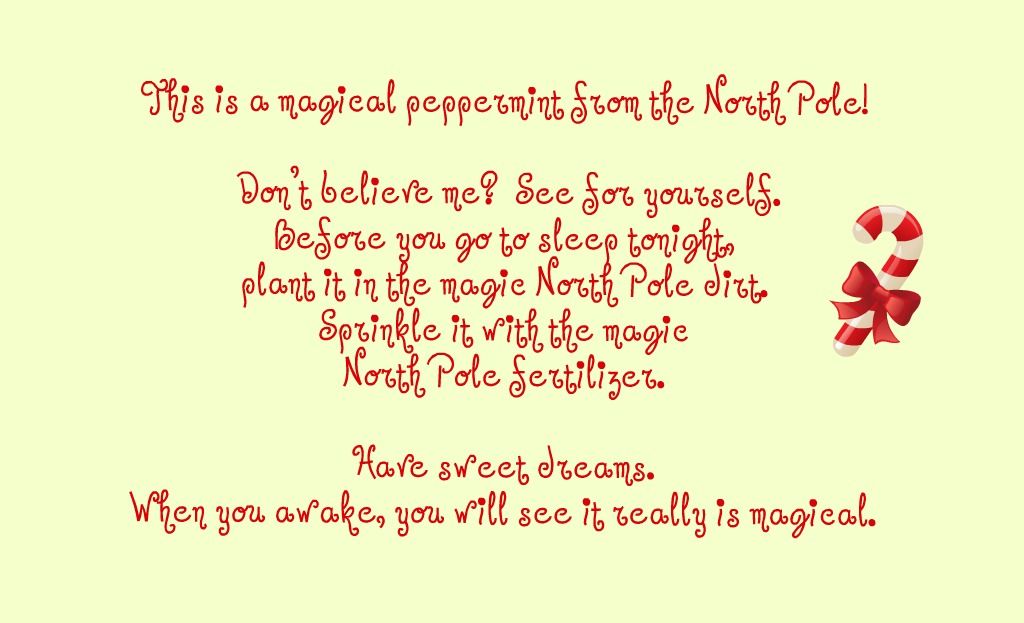 I think I will put enough of these treats together for the kids to give to their friends. I see the parents routinely, so it would be easy to give them a candy cane to finish the magic at home. When I figured up supplies, each gift comes in around 50 cents (using craft store coupons).