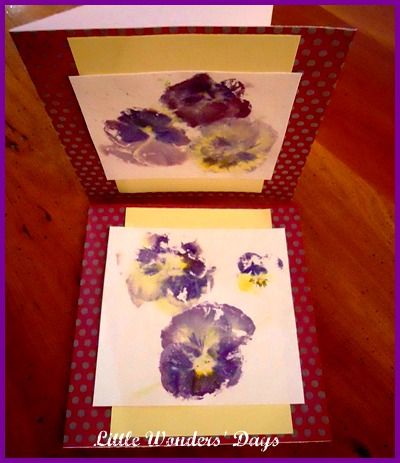 We made hammered flower print cards to send the grandparents. I came across this idea while reading a magazine in a waiting room recently. I think it was Family Fun, but I can't really remember. Anyway, I thought this would be fun to try.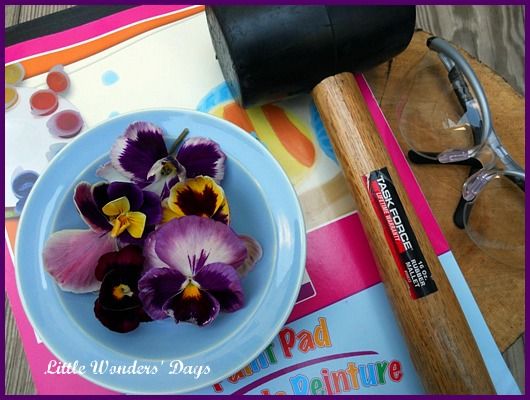 Supplies
Fresh flowers (we used pansies)
Arrange your flowers on the watercolor paper face down. Then, cover them with a paper towel.
Don safety glasses and gently hammer over the paper towel. The flowers fell apart and stuck to the paper a little. We just gently brushed them away and found a pretty flower print remained. Using card stock, we turned them into cards that we will send to the grandparents filled with some pictures of our fall outings.