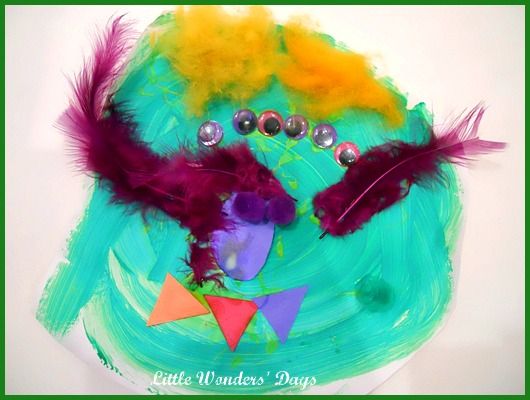 I gave Juiciness the book Go Away, Big Green Monster! by Ed Emberley this past week. It is a very cute book for the preschool crowd and he and Sassyfras have enjoyed reading it this week. In this book, a monster is slowly made, but then the reader has the power to tell the monster to go away and not come back until they say so.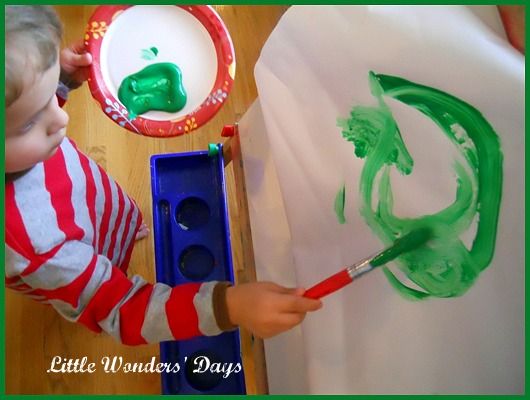 I explained to Juiciness and Sassyfras that they could make their own big green monster. I set out some green paint at the art easel and told them to paint the face of their monster and they could add the details when the paint dried.
I set out some paper shapes, pom poms, googly eyes, purple feathers, leftover wool, and glue.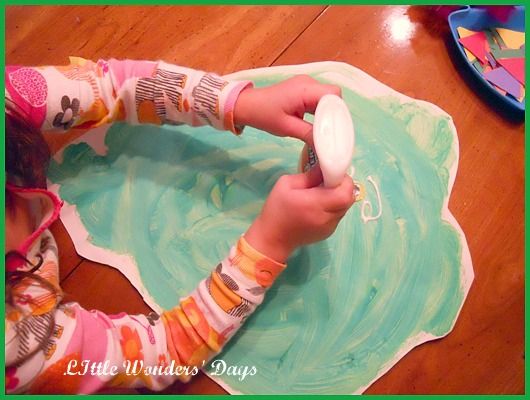 That's when the real fun started! They went to town making their own big green monster. They had a great time doing this and worked on their monsters for quite awhile.