Today was one of those cool, rainy days. It was a good afternoon to put on jammies and curl up with a cup of hot cocoa.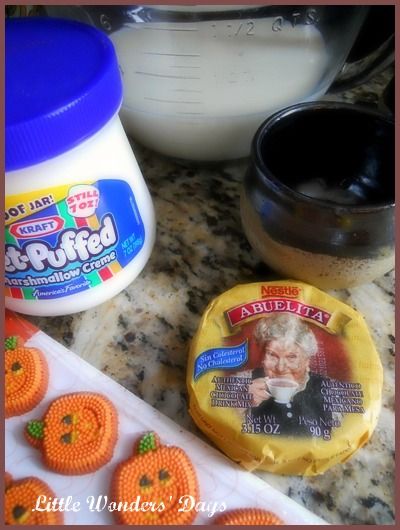 I used some Mexican chocolate, cocoa mix, and milk to make our hot chocolate. I didn't have any whip cream, so we topped it with a bit of marshmallow fluff. I topped that with an icing pumpkin, just to make it even more fun.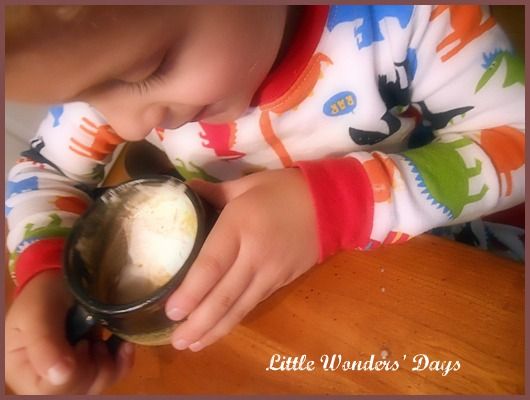 He looks pretty content, doesn't he.