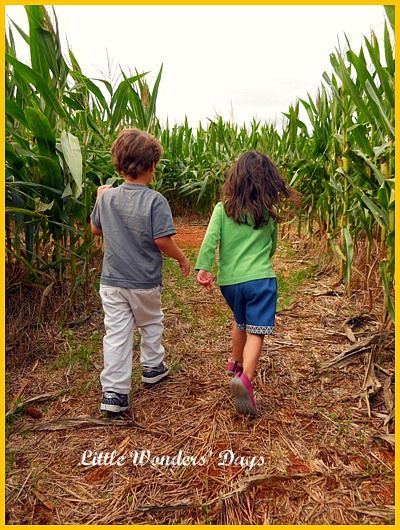 We visited a corn maze for our Friday Fun. It was a short drive out into the country to a beautiful and picturesque farm. It was such a lovely place and the family that owned the farm was just as welcoming as could be.
Each year they create a detailed design that while you can't figure that out from the ground, the aerial photos are incredible. They had a rather large kids maze that had the letters A-Z to find and then another large maze. We zigzagged through both mazes.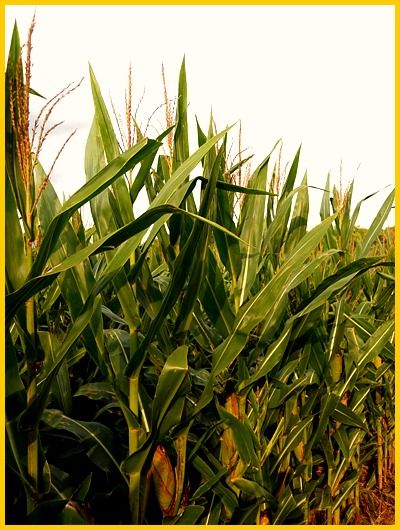 Fortunately, daddy was able to join us. I was happy he could enjoy such a fun family time and I was thankful for his extra pair of hands. If I haven't mentioned it before or you haven't figured this out yet, my kids are the high energy, full speed ahead kind of kids. The kind that keep me in running shoes and sleeping well at night. It would have been easy to loose someone in these mazes (although they are also on the loud side so it wouldn't have been for long). We finally hemmed them in like ducklings, daddy in front and mommy in back.
"From Kernel to Corncob" by Ellen Weiss is an easy to read book that tells the life cycle of corn and labels the parts of the plant. We've read it a few times this week.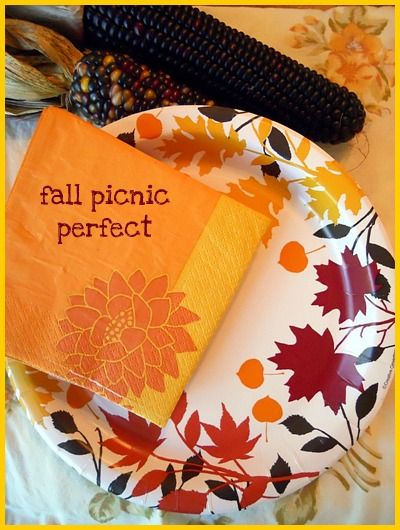 I had planned to have dinner at home, but since daddy could join us I thought a picnic would be fun. It was last minute, so I threw together a very quick and easy picnic dinner before we left the house. I love making a big batch of sandwiches using Hawaiian rolls. I just slice them in half, add the sandwich fillings, replace the top, and cut into individual sandwiches. Twelve mini sandwiches made in minutes.

Our Menu
Ham and cheese mini sandwiches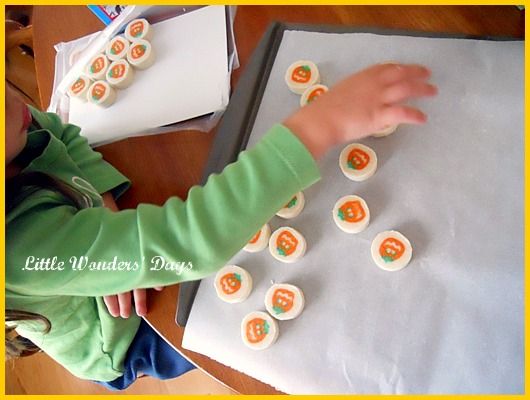 I prefer to make homemade cookies, but I think the ready to bake holiday cookies are so cute. Sassyfras helped put these on a baking sheet while I made our sandwiches.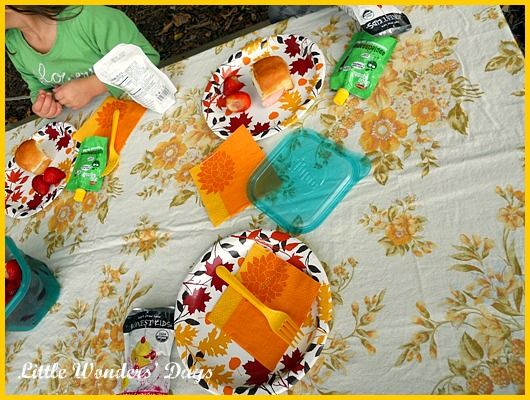 We had such a wonderful time at this farm and stayed until the sun started to set. It was a lovely and peaceful afternoon, definitely one that we will plan to do again.
I'll be hosting the Afterschool Linky Party tomorrow. I hope you will come back and share some of your favorite posts of the week with us.