I made a couple of muffin tins for Juiciness and Sassyfras to celebrate Talk Like a Pirate Day. They were pretty simple. We did most of our fun yesterday.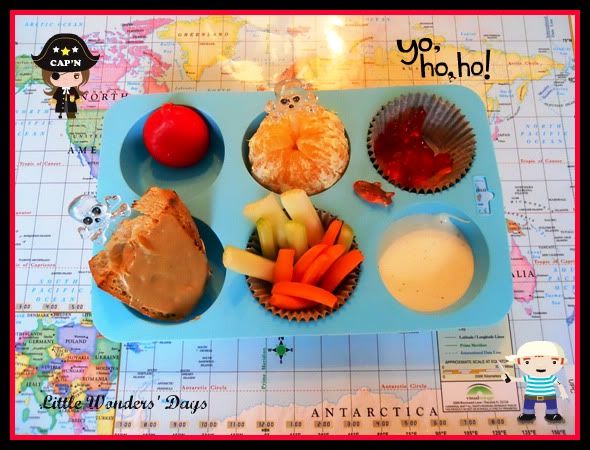 Babybel cheese, tangerine, sharkies organic fruit chews, peanut butter toast, celery and carrots with ranch dip.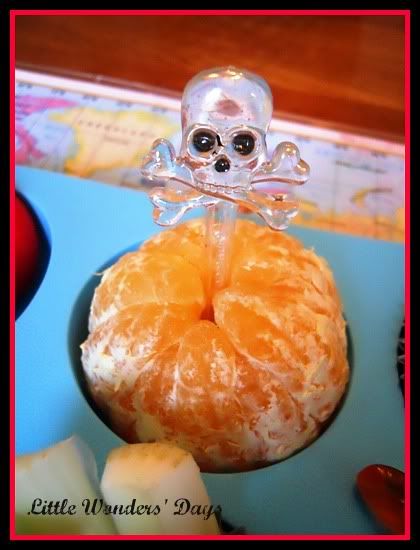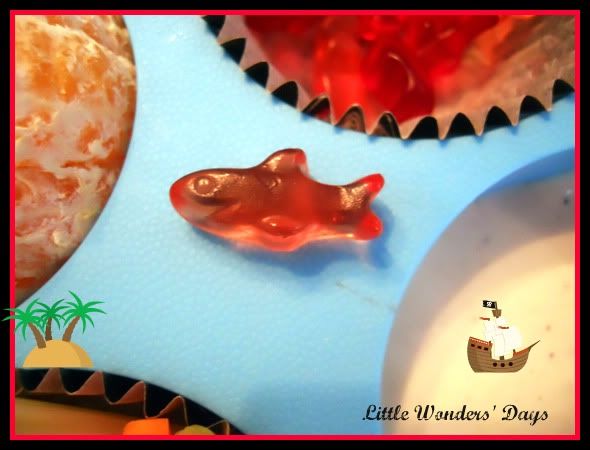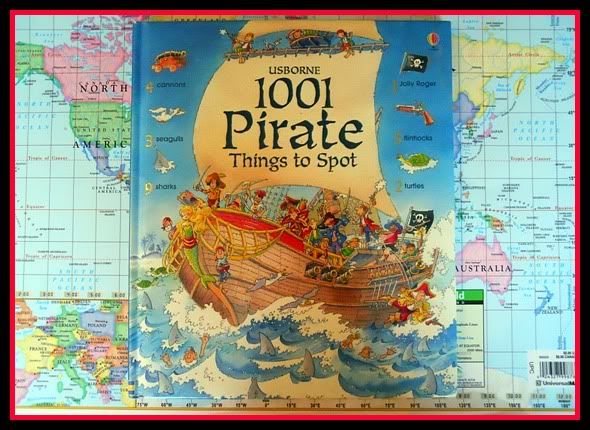 After lunch we snuggled up on the couch to look at this book, a seek and find book. It's a fun way to sneak in a little counting practice.