This past Friday was our first "Friday fun" of the school year. We try to do something out of the ordinary on Fridays. We took an idea off
Lionden Landing
's summer bucket list and played t-ball!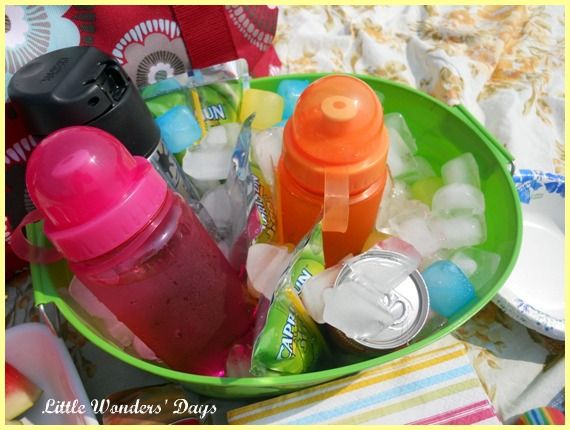 Michelle from Lionden Landing is homeschooling their young daughter and shares family adventures and learning activities. I hope you stop by and visit her blog!
I packed up some easy after school snacks to take with us. We had watermelon, cheese and crackers, apple juice and water.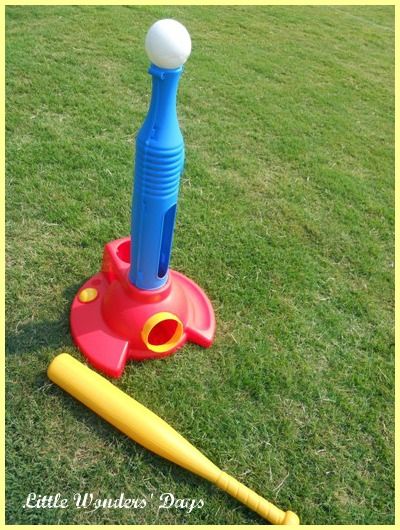 We headed out to a large soccer field to play. It was a perfect spot for the kids to run and play. We made our own rules as we went and just had fun.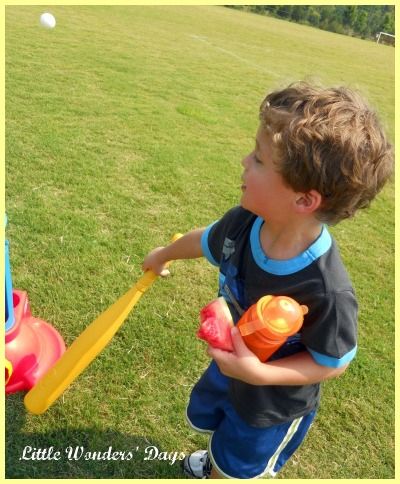 Someone better tell the big sluggers that it's done better when holding your water bottle and a slice of watermelon!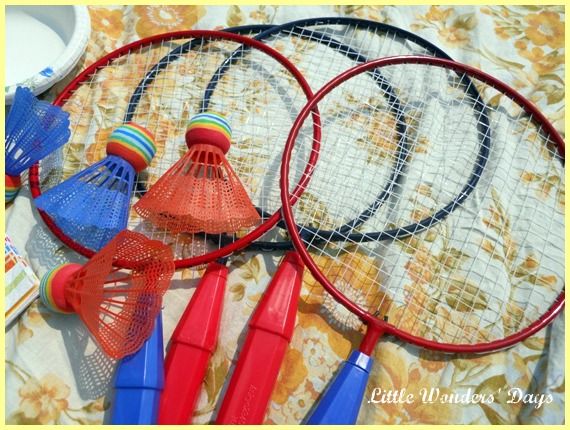 We also played badminton for the first time (without a net). I picked a couple of rackets and shuttles from Target at the beginning of the summer, but we never got around to pulling them out to play. The kids had a great time with them and then even started mixing t-ball and badminton!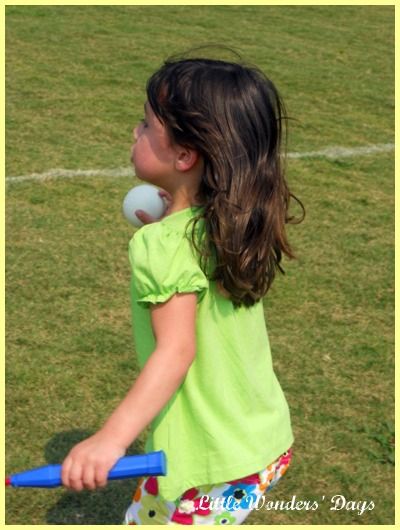 It's still super hot here in the south, so once we finished playing we headed to our favorite popsicle place for a cooler refreshment.
I overheard Little J tell one of his friends as I dropped him off at school that today was fun Friday. The other kid just looked at him funny!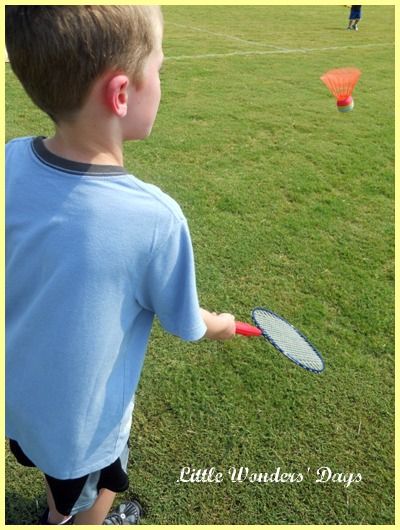 We all enjoyed our first Friday fun!