Fall may be a few weeks away yet, but we're slowly getting into that mindset. All of the kids are back at school and enjoying their friends and teachers. That doesn't mean that we've stopped doing fun activities around here in the afternoons though!
We made some fall snack mix yesterday. I'm not even going to try to say this is healthy, but it sure is a fun mix. The kids enjoyed taking turns adding ingredients.
Fall Snack Mix Ingredients
1/2 bag of fall colored M&Ms (or as Juiciness calls them, letter candy)
2 cups of roasted peanuts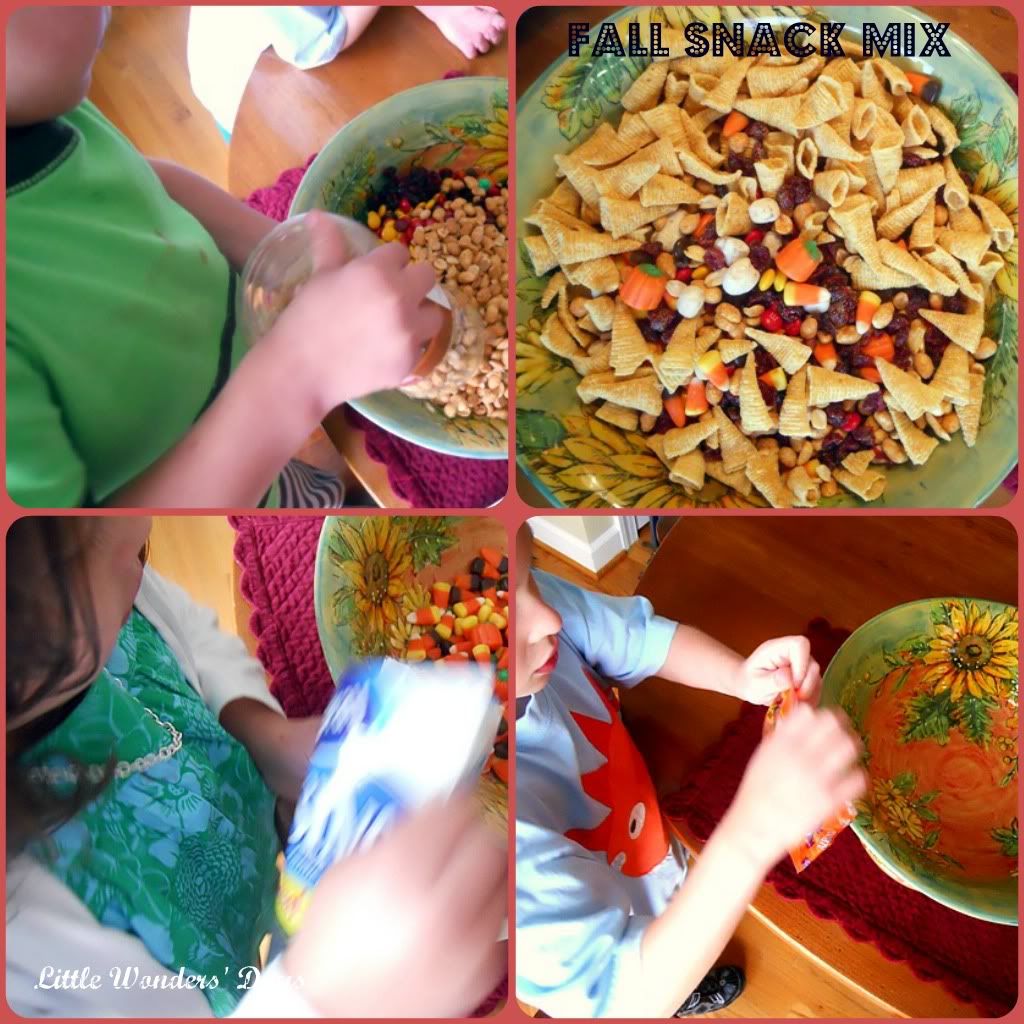 We put some mix in mini snack bags so the kids can easily grab a bag at snack time.
Linking to:
So Sweet Sunday
,
This Chick Cooks