I have a ton of apples after our orchard outing last week. I need to remember to put a limit on how many each child can pick next year! So far, we've made baked apples and apple crisp and now we're on to applesauce.
We made crock pot applesauce today! This year Sassyfras and Juiciness were able to help me cut the apples. I peeled and cored them and handed over the big slices for them to chop. They did a wonderful job and it really did help move the process along.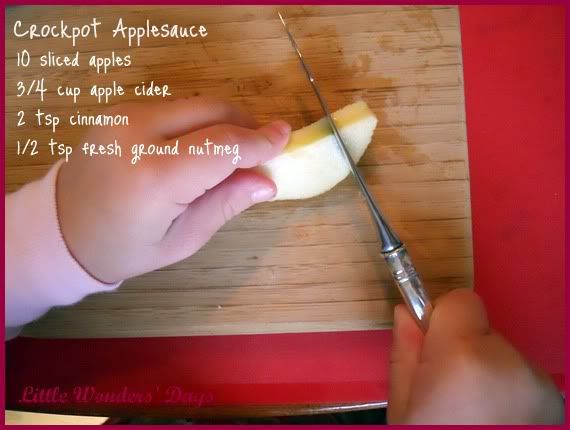 I decided to omit the sugar this year and see how we all liked it. It is delicious! This is a lot of cinnamon, so if you add a little at a time until you have it how you like it. We also like things cinnamony, so if you don't reduce or omit the cinnamon. To cook it, we put all the ingredients in the crockpot and turned it on high, stirring once and awhile. It took about 6 hours to get it nice and soft.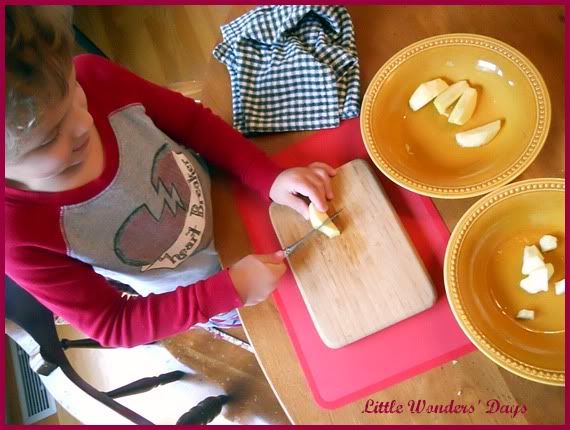 They used a butter knife for cutting the apples. It was the perfect size and not too sharp.
We had some for breakfast this morning and it was so good!