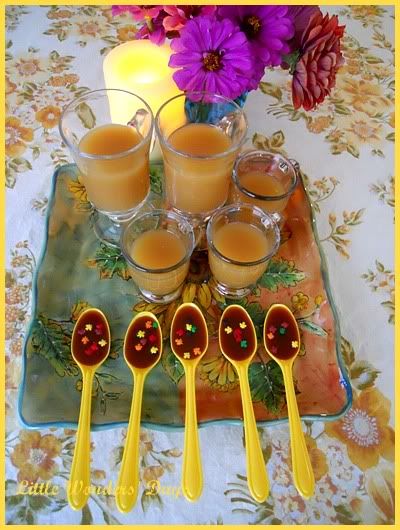 Our special
harvest moon
dessert was homemade caramel sauce spoons and hot (warm) apple cider topped with a touch of whip cream. Stir it all together and yum! I use the recipe found
here
. I've made it several times and it has always turned out great. I follow her suggestion to do this when kids aren't around as it cooks quickly and is extremely hot.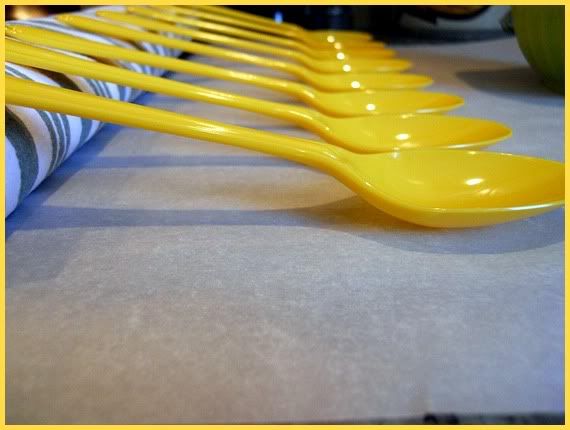 I lined a baking sheet with parchment paper and then lined up the spoons. I used a rolled towel to prop the handles to make the bowl of the spoon level.
I added a few fall leaf sprinkles for some fun. The caramel set up firmly on the spoons, but was still soft enough to dissolve easily in the warm cider. Store left over caramel sauce in the refrigerator and warm before serving.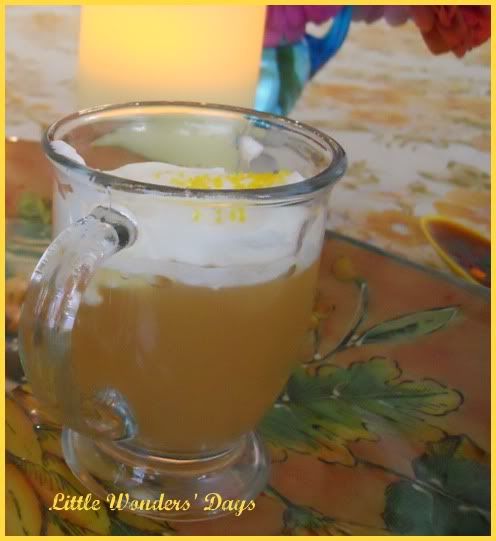 Mmmm, fall is on its way!
Linking to:
This Chick Cooks
,
Nothing But Country
,
Cast Party Wednesday
,
Be Different Act Normal
,
Creative Genius Party
,
Someday Crafts