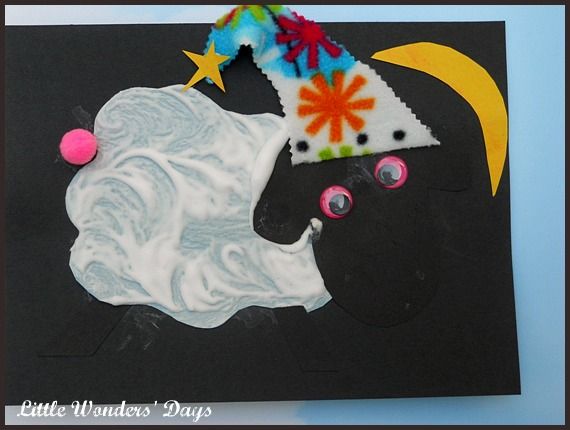 We've been reading the book, "Can't Sleep Without Sheep" by Susanna Leonard Hill this past week. I can't tell you enough how cute and funny this bedtime story is. It is quickly becoming a family favorite.
The book is about a little girl that is having a hard time sleeping and her mother suggests she count sheep to fall asleep. She does, but it takes so long each night that the sheep get tired and decide they are going to quit, but not without finding a replacement first. They call in all sorts of animals to try out for the job. After a number of funny attempts from various animals, it is decided that only the sheep will really do after all.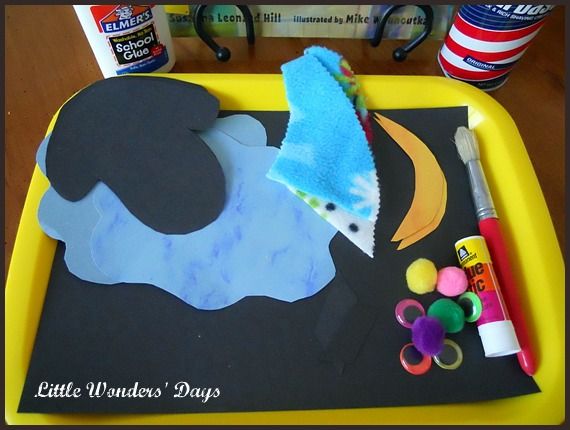 Supplies
construction paper (we used black for night time, but would recommend dark blue)
crescent moon,sheep body, face, and legs cut from construction paper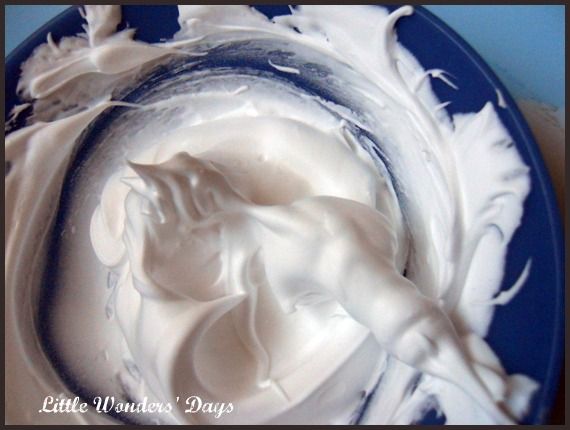 I mixed shaving cream and glue together until it was thick and stuck to the spoon.
Start by painting the sheep body with the shaving cream mixture. I showed Sassyfras to make swirls with her paintbrush. Let the sheep body dry a little and then glue it to a large sheet of construction paper. We used black, but would recommend dark blue so the sheep's face shows up better.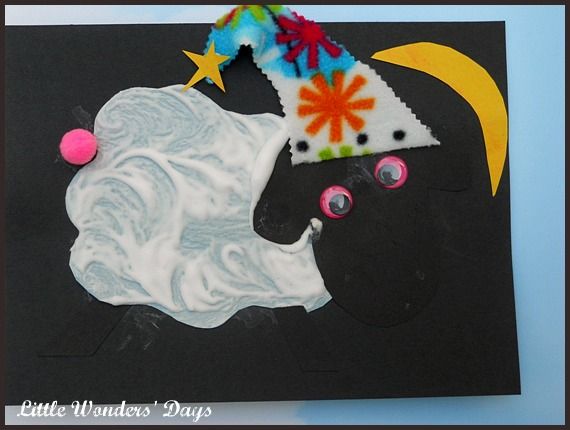 This has been one busy week! Everyone is starting back to school and there are meetings and school happenings galore. I'm sorry for the lack of commenting and posting. I hope I'm back to normal by this weekend.