National Talk Like a Pirate day is Monday September 19th. With 2 boys in the house, this is a fun day to celebrate...even Sassyfras loves to play pirate with her brothers.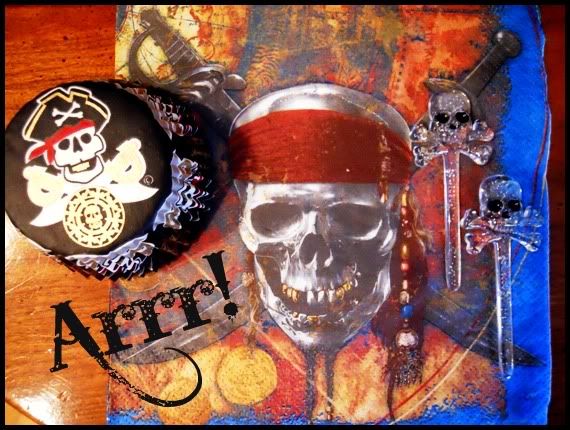 We'll be doing some fun pirate antics today, but I'll send a special snack and lunch with Little J on Monday and do a fun muffin tin lunch for Sassyfras and Juiciness. You can see some of our fun from last year here and here.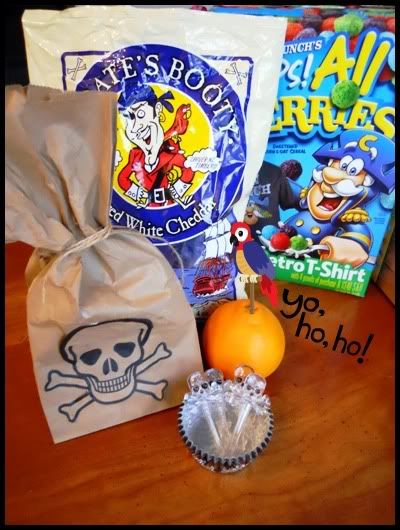 I buy sugary cereal about two times a year and this is one of those times. Captain Crunch seems like a perfect match. Little J's snack bag is decorated with a skull and cross bone. I plan to send pirate booty and orange slices-to prevent scurvy of course.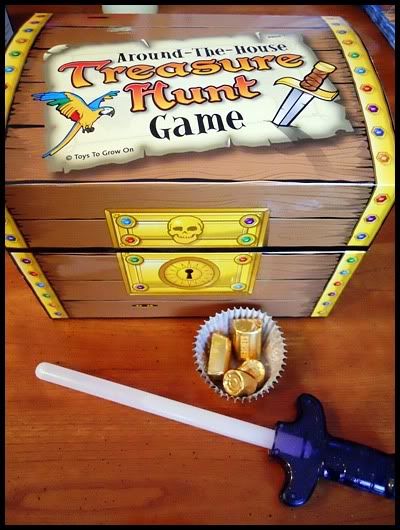 Little J received this pirate treasure game a few years ago. It has paper scrolls that contain clues to lead you to the next clue and eventually to the treasure chest. I'm hiding some gold (aka Hershey nuggets and rolos) and a glow sword for each kid in the treasure chest. The kids love hearing the clue and racing to the next location.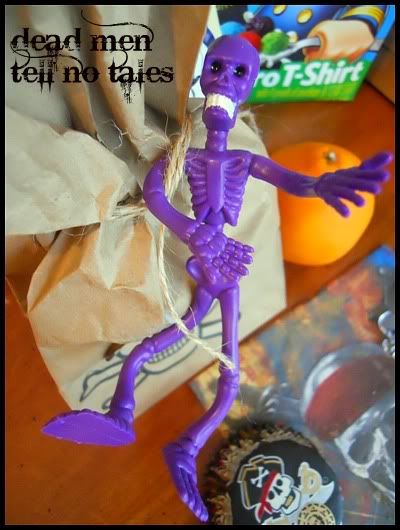 I'm planning fish and chips for dinner followed by a fun walk. It's getting dark early enough for us to enjoy an after dinner walk and a glow sword fight. We'll end the night with a few fun pirate books for bedtime stories.